Get Auto Repairs in Clinton, Mississippi From Our Mobile Mechanics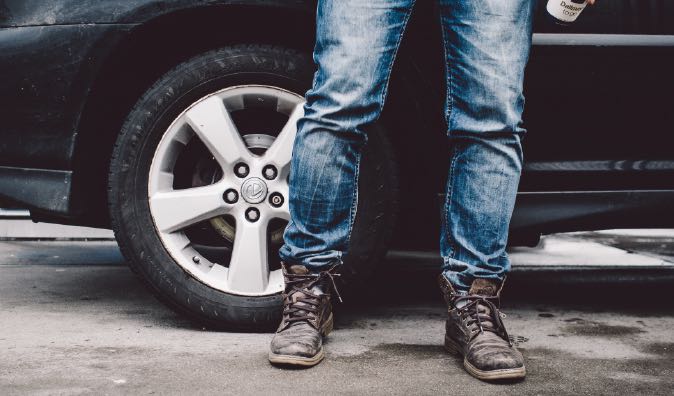 Top Mobile Mechanics in Clinton, MS
Car owners living in Clinton, Mississippi, or throughout Hinds County are in luck when it comes to solving their auto repair or car maintenance issues because Wrench's mobile technicians, otherwise known as mobile mechanics, are here to help you! All you need to do is book an appointment and you will get certified mobile mechanics right at your door. Most auto repair and maintenance services don't require you to visit an actual shop. Our mobile mechanics are trained to handle a wide variety of repairs from brake pad replacements to oil changes, right in your driveway or office parking lot. In no time, you will be back on the road in Clinton, Mississippi without a care in the world!
Why Choose a Mobile Mechanic in Clinton, MS
Our mobile mechanic services in Clinton, Mississippi is a much more convenient auto repair and maintenance option for anyone. Whether you are a stay-at-home parent, a busy college student, or a CEO of a start-up in Clinton, Mississippi, Wrench will benefit you. We have hundreds of certified mobile mechanics all over the country that are waiting for you to book an auto repair appointment. Our mobile mechanic will come to your preferred location, even if you need us to come to the side of the highway! We know that cars tend to break down or have issues at the most inconvenient times. That's why we do everything we can to make the auto repair experience easy and stress-free. Owning a car in Clinton, Mississippi doesn't have to be a hassle when you book an appointment with Wrench!
How to Schedule an Appointment with Wrench
Booking an appointment with one of Wrench's mobile mechanics in Clinton, Mississippi is super easy. To fill out our short service request form, you will need to go to the homepage of our website or download our mobile app. Once you find our service request form, you will need to give us a little bit of information about your car. We will need to know the year, make, and model as well as the VIN and license plate number. Then we will need to know what's wrong with your car. If you have a particular service that you need, you can let us know. If you aren't sure what's wrong with your car but you have noticed strange sounds, smells, or your car won't start, then you can just request a diagnostic appointment and our mobile mechanic will determine the issue. Once we know what service you need and what kind of car you have, we will provide you with an honest and transparent auto repair quote. Then you will choose a date, time, and specific location in Clinton, Mississippi for your convenient auto repair appointment. Go ahead and book your appointment with Wrench today!
What to Expect From a Service Appointment
If you haven't experienced an auto repair or maintenance appointment with our mobile mechanics in Clinton, Mississippi, don't worry about a single thing! Our mobile mechanic will show up to your chosen location on-time and prepared with all the tools and knowledge needed to get you back on the road safely. The only thing you will need to do is give our mobile mechanic the keys to your car so they can begin their work. After you have given our mobile mechanic the keys and you feel comfortable with the service, you will be free to do whatever you want with the rest of your time. Our mobile mechanic will be able to take care of everything, so you can spend your time in your home or anywhere else in the nearby Clinton, Mississippi area. As soon as we are finished with your requested auto repair services, we will let you know, clean up the area, return your keys, and head out to our next customer. We guarantee you will be satisfied with your service as we always put our customers first. Book an appointment with Wrench in Clinton, Mississippi today!
---
---
---
Auto Repairs for Popular Vehicles