Get Auto Repairs in Coconut Creek, Florida From Our Mobile Mechanics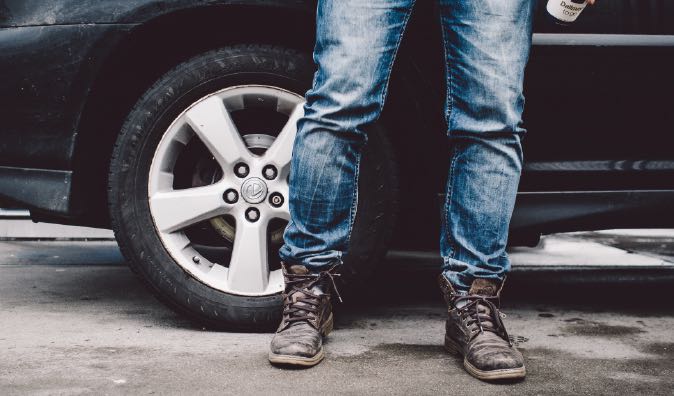 Top Mobile Mechanics in Coconut Creek, FL
When your car is in need of an auto repair service that will be quick and convenient, hire one of Wrench's mobile mechanics in Coconut Creek, Florida and surrounding Broward County. We will get you back on the road in a low stress way, all you need to do is contact us via phone call or our online form. You will be able to choose a convenient time and place for your service appointment and we will work around your schedule. Are you going to be home for an extended period of time? Have us come service your car in your driveway. While we get your vehicle up and running, you can spend your time however you want. You can stick around with our mechanic and ask questions, go get work done, or even just relax after a long day.
Why Choose a Mobile Mechanic
Mobile mechanics are the future of auto repairs. If you can get your food delivered, why can't you do the same with auto repairs? Instead of going to the shop, we will bring the shop to you. At Wrench, out mobile mechanics are specifically selected because of their work ethic and dedication the auto repair industry. Our hiring process is very long and we do multiple background checks so we can be sure that our customers will be receiving nothing but the best quality service. With our mobile mechanics, you won't have to change your plans due to a broken down car. Not only will we save you the hassle of cancelling plans and rescheduling for another day, we will save you precious time and money. You won't need to hire or pay for a tow truck to get your vehicle to the shop because we bring everything to you. While we are working on the service, you won't need to stay and wait because our trusted mechanics will be able to handle anything. You will be free to leave and do what you need or want to do. So give us a call today and you will never have to go to the shop again.
How to Schedule an Appointment with Wrench
When you call our friendly team, they will ask you what the issue is, however if you don't know what the issue is, then we will set up a diagnostic visit. For that, we will send a mechanic to take a look at your car or truck. With that knowledge, we will provide you with our quote. Then you will get to choose a good time and place for your service appointment. At that point we will match you with a highly skilled mechanic and they will meet you at your chosen location in Coconut Creek, Florida. Our mechanic will bring everything needed in order to finish your service efficiently. When they are done with the service, we will send you a message. Our mechanic will make sure to clean up the area so you wouldn't even know they had been there.
What to Expect From a Service Appointment
While most auto solutions stop at just getting the job done under the hood, we go far above and beyond. In fact, you can expect a top notch customer service experience as soon as you call us. So get in contact with us as soon as you can and you'll be on the road again before you know it.
---
---
---
Auto Repairs for Popular Vehicles