Get Auto Repairs in Coeur D'lene, Idaho From Our Mobile Mechanics
Coming Soon To Coeur D'lene, Idaho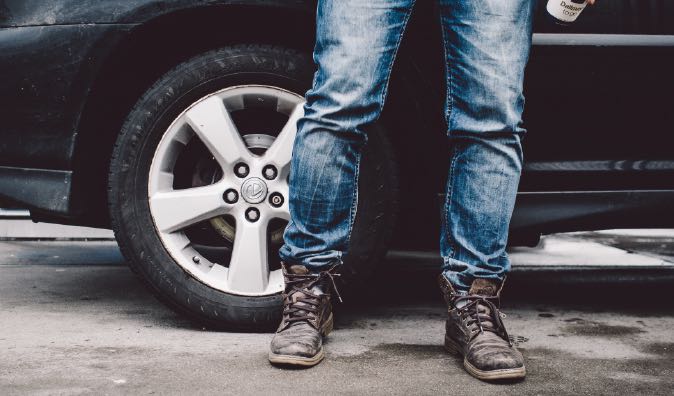 Top Mobile Mechanics in Coeur D'lene, Idaho
If you are looking for professional mobile mechanics, at Wrench we offer the best auto repair services to the residents of Coeur d'Alene of Kootenai County, Idaho. You need not look any further for better services in the county because we have built a trusting reputation with our clients. If you are looking for hassle free auto repair from the comfort of your home, you can simply book a mobile mechanic from Wrench and get an auto repair quote. Our mechanics make house calls so you can skip the long waiting hours at the shop. They will get your car back in tip-top shape just in time to continue with your daily life activities. You do not have to miss the Car D'lane classic car show just because your car is in the shop.
Why choose a mobile mechanic
One of the worst things that could happen is having car failure when you have an early morning meeting or any other commitment. This can ruin your day and wipe out the charm and energy of the brand new day. The worst part is such situations are completely unpredictable and they might invade you at any time. When you are in such a situation the best thing is to get a repair from a trustworthy mobile mechanic, and who better to call than Wrench. Here are the top reasons why you should choose a mobile mechanic.
Convenience
Having your car in the auto repair shop comes with a number of worries. You need to borrow or hire another car to use while your car is in the repair shop. You also have to worry about getting your car before the shop closes and since you have to return your borrowed car, you have to use a taxi or take a bus ride. Honestly, that is a very stressful situation. By hiring mobile mechanics you get to sit in your home watching the game as they handle your car. The beauty of it is that mobile mechanics can get the work done on weekends or after 5 pm.
Trust and confidence
The automotive industry has had a shady past. Since you have to leave your car in the shop for a number of days, some malicious people might take advantage of this and have some shady work done on your car. Going with the mobile mechanic means that you get to watch as the mechanic does the work if you so choose. You will also have any of your questions answered.
What to expect from a service appointment
Wrench offers revolutionary car service and repairs. All our previous clients love how fast and easy we handle your car service needs. We offer fast, reliable and competitively priced auto repair and maintenance services. We have professional and well-trained mechanics who are not only well trained but also very friendly.
If your car has a problem, you can simply call us or log into our website and have a qualified mechanic at your doorstep.
---
---
---
Auto Repairs for Popular Vehicles