Get Auto Repairs in College Station, Texas From Our Mobile Mechanics
Coming Soon To College Station, Texas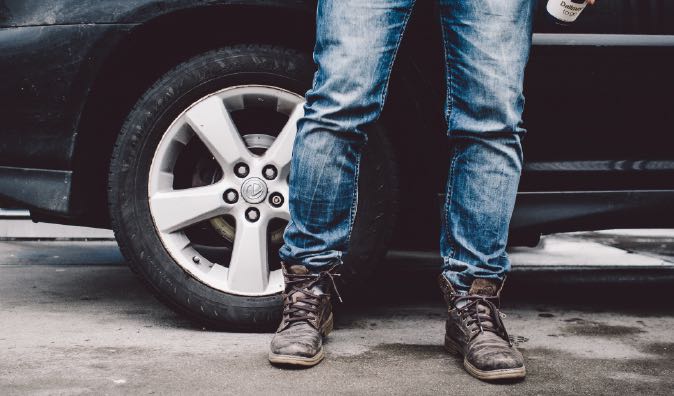 Top Mobile Mechanics in College Station, TX
Your vehicles offers an appealing mix of performance, technology, and value with its street-performance-oriented a fastback-styled crossover. At Wrench, we work on all makes and models, backed up by state-of-the-art equipment and years of experience in College Station, Texas and surrounding Brazos County. Your car is built to last, with a powerful engine, cushy suspension, and some of the world's best safety features. With proper care it will run smoothly for a long time. Our highly trained and experienced mechanics will guide you through the maintenance and services your car needs, today and in the future. We promise to be upfront and honest with you every single day, so we will never suggest a service you don't need.
Why Choose a Mobile Mechanic
We have many years of experience in fixing cars and trucks, along with mechanics that are up-to-date with current technology and equipment. Our knowledgeable and friendly staff, technicians and mechanics are here to help you with all of your car or truck service and repair needs. At Wrench, making our customers happy with fantastic car repair services is what makes us happy as well. We're proud to work on your vehicle! It's a modern marvel and a major investment, so we'll take care of it like the rare and wonderful thing it is.
How to Schedule an Appointment with Wrench
Scheduling an appointment with Wrench will be super easy for you. You have a number of options for scheduling an appointment with Wrench. For example, you can make an appointment on our website. Just log on and fill out the informational survey. Furthermore, you can either call a member of our customer service team or send us an email at hello@wrench.com. You can also download our app for more convenient scheduling services. The sooner you contact us, the sooner we can get started on providing you with quote for your auto repair or maintenance that your car or truck needs.
What to Expect From a Service Appointment
Call Wrench whether the repairs on your car are major or minor. Our Wrench mechanics will complete the work in an efficient and professional manner. We screen our technicians thoroughly for knowledge and reliability prior to sending them to your home or office. If you aren't sure what work your car needs, Wrench will send a mobile mechanic to you for a diagnostic appointment. Once the mechanic determines the issue, you will be given a fair estimate. We will begin our services once you approve the auto repair quote.
---
---
---
Auto Repairs for Popular Vehicles