Get Auto Repairs in Columbia Heights, Washington, DC From Our Mobile Mechanics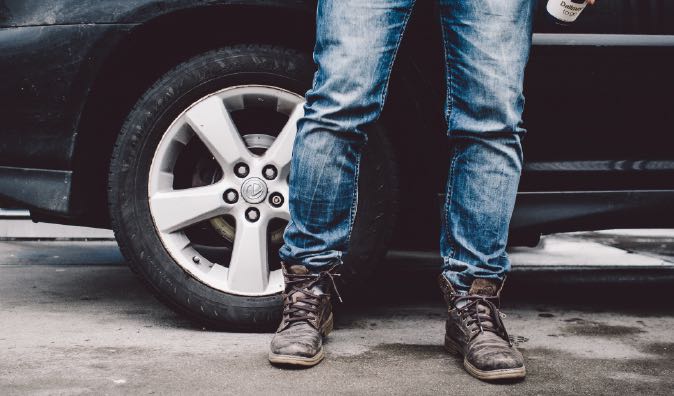 Top Mobile Mechanics in Columbia Heights, DC
Imagine you are living in Columbia Heights, Washington DC and you are about to take your daughter to her first day of school at the local elementary school. First grade is a big deal to her, so you spend a lot of time picking out the perfect outfit. In the process, you manage to get various clothing items all over, leaving a mess for you to deal with while she is at school. Later you hop in your trusty mom van and drop her off. As you head back to your home, you notice that your brakes are making weird screeching noises. You assume that screeching brakes are not a good sign, so as soon as you get to your home in Columbia Heights, Washington DC, you book an appointment with Wrench's skilled mobile mechanics. The mobile mechanic arrives about an hour later, right on time. You hand him the keys to your vehicle and then head back inside to clean up your daughters room before she gets back home. Since you are able to dedicate your undivided attention on the task at hand, you finish cleaning in 30 minutes. Before you know it, the mobile mechanic has repaired your vehicle's brakes, making your drive to the elementary school to pick up your daughter stress-free and safe!
Why Choose a Mobile Mechanic in Columbia Heights, DC
Just like the situation above, Wrench's mobile mechanics in Columbia Heights, Washington DC can benefit you in many ways. Along with giving you peace of mind, our mobile mechanics will also save you money. If the woman in the story above had called her local repair shop, she would have had to get her car to the shop. This means she would be putting herself at risk by driving a car that has compromised brakes, or she would waste her money on unnecessary towing fees when there are mechanics that can come right to her location! Wrench takes out the hassle in the traditional auto repair experience so you won't want to put off an auto repair service for months. Give our convenient auto repair services a try today and request any auto repair or maintenance service at your preferred location in Columbia Heights, Washington DC by booking an appointment with Wrench!
How to Schedule an Appointment with Wrench
Whether you've had an appointment with us or not, booking an appointment for our auto repair services in Columbia Heights, Washington DC is super easy. You will need to visit our website and go to the homepage to request your appointment, or you can download our mobile app and book your appointment through that. If you don't have an account with Wrench, we highly recommend creating one because it will make the booking process go a lot faster in the future since we will have a lot of information about your vehicle already saved in our system. However, you may also book an appointment as a guest. If this is what you prefer to do, we will need to know the year, make, and model of your vehicle as well as other important information. Then we will need to know which services your vehicle needs. If you don't know which service to request, book a diagnostic appointment. For that, our mobile mechanic will come to your location in Columbia Heights and determine the issue. Our mechanic will work with you to come up with a plan that best fits your needs. Once we know which services we will be performing, we will provide you with our affordable and honest auto repair quote. When you book an appointment with Wrench's mobile mechanics, you will always know what you should expect when it comes to cost and time. Then you will accept our quote by choosing a date, time, and address in Columbia Heights for your auto repair appointment.
What to Expect From a Service Appointment
You can expect your Wrench auto repair appointment in Columbia Heights, Washington DC to go as smoothly as the situation mentioned above. We strive to make every single appointment as convenient for our customers as possible, so let us know how we can help you! When booking your appointment with us, you can expect that our mobile mechanics will show up on time and prepared to get your car back on the road in Columbia Heights as soon as we can. You will need to be present at the start of the service so we can get the keys to your car, but after that you will be able to leave and work on other things like cleaning, relaxing, cooking, playing games, and more! We get to spend our time doing what we are passionate about: auto repair! It's only fair of us to allow you to do what you are passionate about too. Once our mobile mechanic is finished with your requested services and they have given your car the green light, we will return your car keys and head out. We guarantee you will be pleased with our services and, just like our thousands of happy customers all over the country, you will be booking an appointment with Wrench time and time again. So what are you waiting for? Book an appointment with our incredible mobile mechanics in Columbia Heights, Washington DC and you will be hooked on Wrench for life!
---
---
---
Auto Repairs for Popular Vehicles