Get Auto Repairs in Columbia, Missouri From Our Mobile Mechanics
Coming Soon To Columbia, Missouri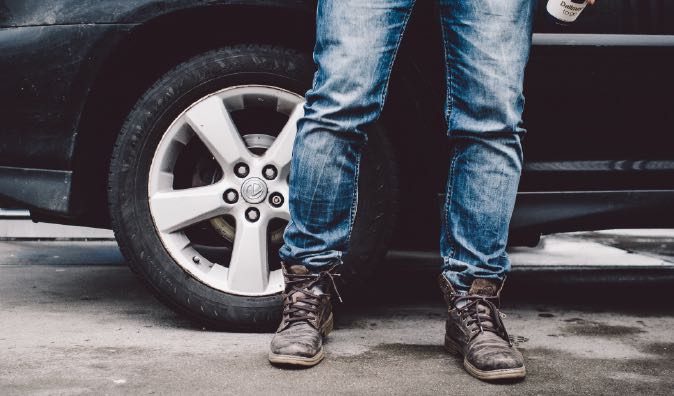 Top Mobile Mechanics in Columbia, MO
From oil changes to diagnostics and major repairs, we have all the service and solutions you need for your vehicle in Columbia, Missouri and surrounding Boone County. Our technicians and staff are an experienced and diverse team with years of combined knowledge. We utilize modern technology, and we provide friendly service that's guaranteed. In Missouri, we're your best source for keeping your car or truck running like new. Call us for your auto repair estimates. Our well trained Specialists will evaluate the condition of your car for any necessary repair.
Why Choose a Mobile Mechanic
At Wrench, not only do we take a lot of pride in our work, customer satisfaction is extremely important to us. We will let you know the cost of all auto repairs and services before we do any work on your car or truck, so you'll never experience any unpleasant surprises. And we complete all jobs as quickly and safe as possible, delivering your repaired car when we say we will. We can come to you wherever you may be to fix and repair your car. Let us know your needs and goals for your car, and our technicians will work to deliver every time.
How to Schedule an Appointment with Wrench
To get an appointment, you will have the choice of contacting us via phone call or by completing the survey on our website. We will ask for the year, make, and model of your vehicle. If you know what is malfunctioning in your vehicle, we could give you a quote right away. If not, don't worry! We also provide diagnostic consultations. For those appointments, our mechanic would simply show up and identify the problem. Once we know what the problem is, we will be able to determine which parts and services you'll be needing so we can calculate your quote. Then you will choose a time and place for your service appointment and we will match you up with a qualified mechanic in Missouri. It's that simple!
What to Expect From a Service Appointment
Our mobile mechanics will show up at your home with all of the modern tools and equipment to service your vehicle. We have know - how needed to fix any type of car or truck. When you contact Wrench, we may be able to provide you with a quote over the phone. On the other hand, if you don't know what the problem is, we can investigate and do some diagnostics to get to the bottom of the issue. Our mobile mechanics will treat your vehicle as if it was theirs. You can rest assured that we stand behind the quality of our mechanics' work. Customer satisfaction is a top priority to Wrench and our mobile mechanics. Don't forget to share your service experience with us.
---
---
---
Auto Repairs for Popular Vehicles