Get Auto Repairs in Columbia, South Carolina From Our Mobile Mechanics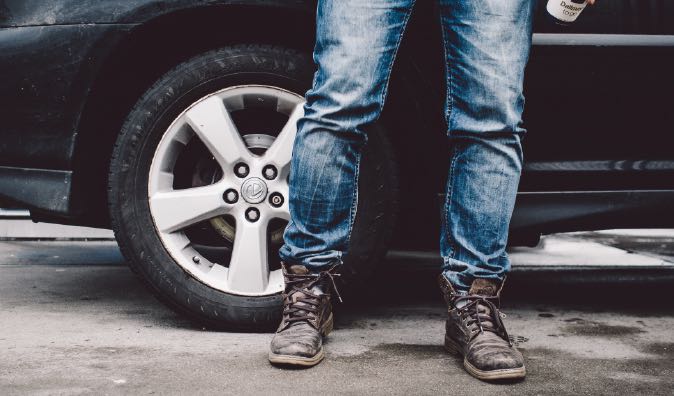 Top Mobile Mechanics in Columbia, SC
When our customers utilize our services at Wrench, they get the best mobile mechanics in Columbia, South Carolina that is surrounding Richland and Lexington counties. At Wrench, we know that unexpected things happen in life, including car emergencies. When you book an appointment with Wrench, our mechanics will come to you to save you hassle and time and the very costly towing fees. We will come to your residence or place of employment to do the auto repairs and services that your vehicle is in need of. Our mobile mechanics from Wrench can do many different services like a complete diagnostic test, oil changes, heating, cooling, vehicle inspections, as well as routine care of your vehicle.
Why Choose a Mobile Mechanic
Mobile mechanics are great for people with busy lives! If you have something you'd rather be doing instead of waiting around for your vehicle to be repaired, we can come you your location and perform your auto repair service while you are free to leave and do something more productive. Our mechanics offer a wide variety of services from routine maintenance to emergency services. At Wrench, we carefully select each mechanics to represent our company because of their skills and dedication to the auto repair industry. Our hiring process is long and includes multiple background checks so we can ensure that our customers will be receiving the highest quality services.
How to Schedule an Appointment with Wrench
When you reach out to us by phone or online to book a mobile mechanic for an auto repair appointment, you'll interact with a professional team who will be ready to answer all your questions without delay around South Carolina. After approving your auto repair quote, a team of expert mobile mechanics will be sent to your location, wherever that may be, and have the car fixed in the shortest time possible. If you can't identify the problem with your car, we'll start with a diagnostic appointment followed by a quote from Wrench. If you approve the price, we'll then send a mobile mechanic fully prepared with not only the tools but also the knowledge to get your automobile back to normal functioning as quickly and safely as possible.
What to Expect From a Service Appointment
When it's time for your appointment, you can expect your Wrench mechanic to be on time. We give you a quote before you ever even set up an appointment. When you let us know what's wrong with your vehicle, we let you know how much it's going to cost to fix right then and there. Then you can schedule the appointment knowing you're going to get exactly what you need. For your next oil change service, hire one of our mobile mechanics and you won't have to go to the shop ever again.
Wrench Comes to Your Neighborhood
---
---
---
Auto Repairs for Popular Vehicles