Get Auto Repairs in Columbia, Tennessee From Our Mobile Mechanics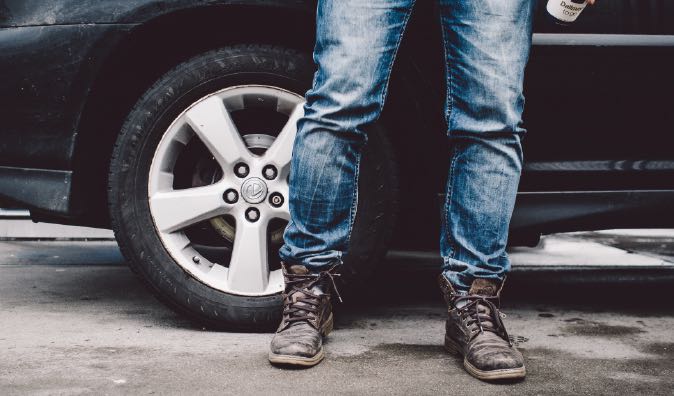 Top Mobile Mechanics in Columbia, TN
The best mobile mechanics in Columbia, Tennessee, or elsewhere in Maury County are hired by Wrench! Our mobile mechanics are certified and have years of prior experience in the automotive industry, so you can rest assured that your car will be getting the attention and care it deserves. The best part about hiring a mobile mechanic to solve your auto repair issues is that we will bring our services to your location in Columbia, Tennessee. Then you will be able to spend your time and energy on the things that you care about the most. Book an appointment with Wrench's skilled mobile mechanics and auto repair professionals in Columbia, Tennessee today!
Why Choose a Mobile Mechanic in Columbia, TN
Mobile mechanics are the best auto repair option for customers who have busy schedules. Traditionally, the auto repair experience is a huge hassle. That is why so many people in Tennessee put off their auto repair appointments, oftentimes waiting until it's too late to fix just one problem. The hassle starts with getting your car to the auto repair shop because sometimes your car isn't safe to drive or won't start. If this is the case, you will need to hire a tow truck to transport your car to a local repair shop. Then you will need to wait in the freezing cold waiting room, munching on stale popcorn and reading boring magazines for hours and hours. After all that, you might have to come back for even more repairs! However, with our mobile mechanics, we will take all the stress out of the auto repair process by bringing our shop to you. Our mobile mechanics are equipped with all the tools and knowledge they need in order to perform our services at any location in Columbia, Tennessee. During your appointment, you will be able to spend your time relaxing in your home, working in your office, or doing anything your heart desires. Our mobile mechanics will take care of your car without adding any more stress. Try our convenient auto repair and maintenance services in Columbia, Tennessee today!
How to Schedule an Appointment with Wrench
Before you can schedule your appointment with a date, time, and location in Columbia, Tennessee for your auto repair or maintenance appointment, we will need to get a little bit more information about your car and its needs. If you have an account with us, you will be able to sign in on our website or our mobile app. If you don't have an appointment with us just yet, you can either create one or continue the booking process as a guest. First, we will need to know what kind of vehicle you have so you will need to give us the year, make, and model of your vehicle. Then we will need to know what services you need. If you are looking to book a routine maintenance appointment, select any services you want such as an oil change or tire rotation. If you are experiencing issues with your vehicle and aren't sure what appointment to choose, you can request a diagnostic appointment and our mobile mechanic will figure out the issue. Then we will provide you with an affordable and honest auto repair quote so you can make the best decision for yourself and your vehicle. Finally, you will pick a date, time, and specific location in Columbia, Tennessee for your Wrench auto repair appointment.
What to Expect From a Service Appointment
On the day of your service appointment in Columbia, Tennessee, you will be able to sit back and relax while our mobile mechanics take very good care of your car. When our mobile mechanic arrives on-time, you will meet them outside so they can give you a brief overview of your requested services, get the keys to your car, answer any questions you may have, and get right to work. After that, you will be free to get back to what you were doing before and our mobile mechanic will thoroughly inspect your vehicle to ensure that the requested services are necessary. During the appointment, we will keep you informed on the status of your car so you won't need to worry about checking up on our mechanic. When we finish the service, we will clean up the area and return your keys so you can get back in your vehicle and cruise around Columbia, Tennessee once again. All you need to do is book an appointment with Wrench today and you will be on the road with the peace of mind you deserve in no time!
---
---
---
Auto Repairs for Popular Vehicles