Get Auto Repairs in Columbus, Ohio From Our Mobile Mechanics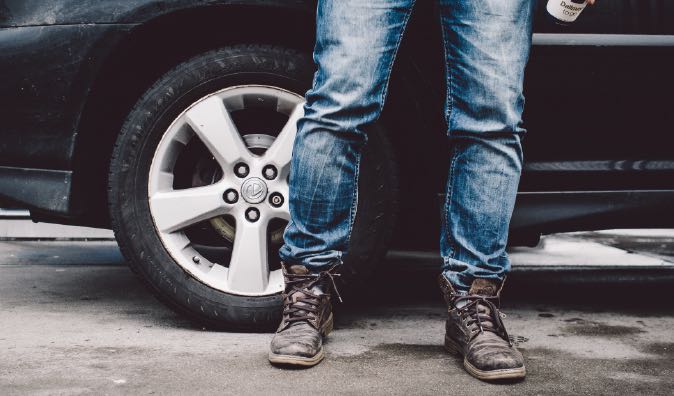 Top Mobile Mechanics in Columbus, OH
If you are living in Columbus, Ohio or the surrounding Franklin county area, then you will be able to receive convenient auto repairs from Wrench's mobile mechanics! We will bring the shop to you so you can save time, money, and even stress. When you book an appointment with Wrench, you will get our affordable auto repair quote upfront! At Wrench, we have absolutely no hidden fees. So book you appointment with us as soon as possible and we will get you back on the road so you can enjoy a day at the Columbus Museum of Art before you know it.
Why Choose a Mobile Mechanic
Mobile mechanics are transforming the auto repair industry into a quick and convenient process. If you can get your pizza delivered to your front door, why should your auto repairs be any different? With Wrench's mobile mechanics, you can get a wide variety of services at any location of your choosing. Need your oil changed? We can do that anywhere from your office parking lot to your very own driveway! Our services will also save you money! Since we bring the shop to you, you can forget all about those avoidable towing expenses. Then you will be able to spend your money on what really matters to you. Book your appointment today because convenient auto repairs are only one call away!
How to Schedule an Appointment with Wrench
Booking an appointment with our mobile mechanics is super easy! All you need to do is get in contact with us via phone call or by filling out the questionnaire on our website. You will have to provide a little information about your vehicle such as the year, make, and model. If you are able to tell us what is wrong with your vehicle, we will be able to give you our auto repair quote right away. If you are unsure, no need to worry! We also offer diagnostic services. In these services, our mobile mechanic would come to you and take a quick look at your vehicle. Our mechanic would find the issue and figure out the most efficient way to fix it. After that, we will know which parts and services you will be needing so we can give you our quote and schedule your appointment. You will get to pick whichever date works best for you, as well as which location you'd prefer.
What to Expect From a Service Appointment
When you arrive at the chosen location for your appointment, all you will need to do is give your keys to our mobile mechanic so they can begin working. After you do that, you will be free to do whatever you want with your time. You are more than welcome to stay with our mobile mechanic and ask any questions you may have, but we won't require you to be present throughout the service. If you would rather leave and get some work done, or maybe even just relax a little, you are free to spend your time elsewhere. If you end up leaving, you can be sure that your vehicle will be in very good hands. Here at Wrench, we treat our customers cars with the same care and respect as we would with our very own. When the service is over, we will send you a text and our mechanic will return your car keys. It's that simple! Don't wait any longer, let us get you back on the road today!
---
---
---
Auto Repairs for Popular Vehicles