Get Auto Repairs in Compton, California From Our Mobile Mechanics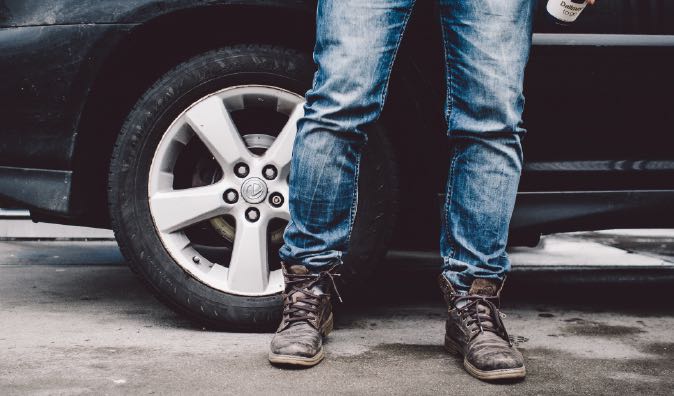 Top Mobile Mechanics in Compton, Los Angeles County, California
If you're looking for help with fixing your car in the Compton, Los Angeles County, California area, Wrench mobile mechanics are here for you. You can get assistance with any auto repair issues you have with your car. The best part is, you don't have to wait in line - the mechanic will come right to your door. It doesn't matter where you are. Your mechanic will show up at your home or workplace, depending on where you need them. When you get an auto repair quote and book a mobile mechanic, you lift a weight off your shoulders.
Once your car is back in working condition, you can have some fun at local area events. How about checking out the Los Angeles Classic Auto Show? Who knows what you may discover. Here are some benefits of working with a Wrench mechanic.
Why Choose a Mobile Mechanic
Perhaps the best advantage of working with a mobile mechanic is the time you save because the mechanic comes to you. This means that you can focus on your usual business while your car is taken care of. You skip the hassle of towing your car. You don't have to wait in line just to get served. When you contact Wrench, you enjoy the convenience of having an appointment at a time that works for you.
The Wrench app makes it easy to book a mobile mechanic, putting access to top class auto repair in the palm of your hand. The list of services is long. You can get help with oil and filter changes, spark plug replacement, fixing emissions test failure issues, and much more. On top of all that, you benefit from a price you can afford.
All your auto repair needs are handled as quickly as possible. As a busy professional, you deserve to have the best service at a great speed.
What to Expect from a Service Appointment
When you get in touch, just let us know what you need. We give you an auto repair quote right upfront, so there are no surprises. If you're not sure what the problem is, that's not a problem, either. We will find out what the problem is during a diagnostic appointment. While the mechanic is working on your car, you can feel free to do whatever you went. Wrench mechanics will treat your car with utmost care and respect.
With Wrench, you save time while your car is fixed at an affordable price and at a time and place that is most convenient for you. Our mechanics are polite and friendly, and they treat your car as their own, fixing it quickly without compromising quality to provide the most reliable car repair service in Compton.
Let a Wrench mechanic give your top-class treatment. Get in touch by giving us a call or visit our website to get started right away.
---
---
---
Auto Repairs for Popular Vehicles