Get Auto Repairs in Concord, California From Our Mobile Mechanics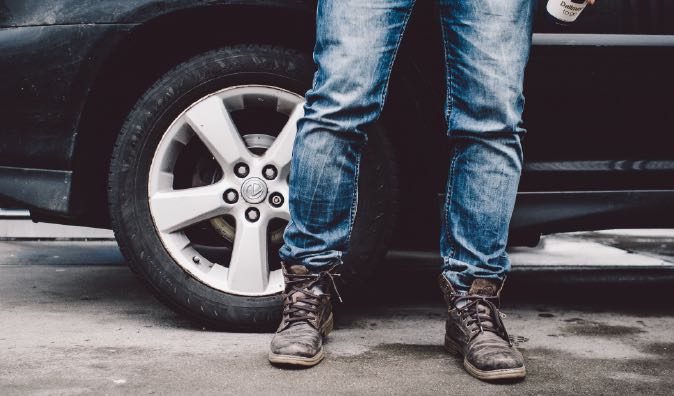 Top Mobile Mechanics in Concord, CA
People in Concord, California or anywhere else in Contra Costa County that are in need of a quick and convenient auto repair service are in luck because Wrench's highly skilled mobile mechanics are able to service the area. Next time you are in need of an auto repair service, whether its an emergency or just routine maintenance, you can book an appointment with one of our mobile mechanics and we'll get you back on the road as efficiently as possible. When you call us, we will give you our transparent auto repair quote that you'll find completely affordable. We are always straightforward with our quotes and have absolutely no hidden fees so you'll know exactly what you'll be paying. Book an appointment with one of our mobile mechanics today and your vehicle will be ready for your next excursion to Six Flags Waterworld or Sunvalley Mall.
Why Choose a Mobile Mechanic
Mobile mechanics will make your auto repair experience more convenient that ever before. We will come to whatever location you prefer, whether that be your office or your own home, and we will service your vehicle while you are able to spend your time however you want. Not only will we save you time, but we will save you stress and money as well. Since we perform our reparative services at your location, you won't have to go through the hassle of getting your broken down vehicle to the shop. This also means you won't have to pay those unnecessary towing expenses. At Wrench, we make sure we only hire the top mechanics so we can ensure that our customers will be receiving the highest quality repairs. Our hiring process is long and requires multiple background checks. So hire one of our mechanics today and you won't have to go to the shop ever again.
How to Schedule an Appointment with Wrench
To get an appointment with one of our mobile mechanics in your area, you can either give us a quick call or fill out our short survey on our website. You should expect to tell us what the make and model of your vehicle is, as well as what problems you are experiencing. If you are unable to identify the issue, we offer diagnostic services where a mechanic would come out and take a look at your vehicle. Once we know what the problem is, we will be able to calculate your auto repair quote. Then you will get to pick a time and place for your service appointment. At that point we will match you up with one of our mobile mechanics in your area. So give us a call today and we will get you back on the road before you know it!
What to Expect From a Service Appointment
All you will need to do for our mechanics is hand over your car keys so they can begin working. After that, you will be free to do whatever you want, whether that is leaving and spending your time elsewhere or staying and asking questions about the repair. If you wish to leave, you can do so knowing your vehicle is in great hands. Here at Wrench, we treat our customers cars with the same care and respect as we would with our own. When the service has been completed, we will notify you via text and our mechanic will make sure the area is all clean. When you return your car will be ready for your next drive in movie at West Wind Solano Drive-In Theater, so book an appointment today!
---
---
---
Auto Repairs for Popular Vehicles