Get Auto Repairs in Conroe, Texas From Our Mobile Mechanics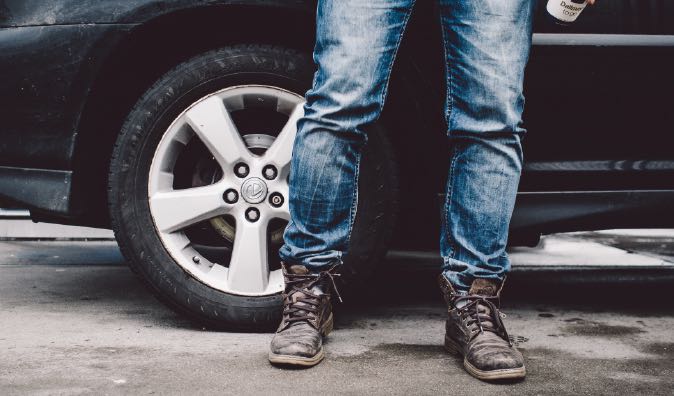 Top Mobile Mechanics in Conroe, TX
Wrench's mobile mechanics are the best auto repair solutions in Conroe, Texas which means we are your number one option for any of your auto services! Our team of certified technicians has the most advanced diagnostic tools and equipment on hand to quickly identify problems and perform repairs in Montgomery County. Our prompt service and knowledgeable staff make us the best choice for auto service. That's because when your call rolls into Wrench, our experts get to work immediately, alleviating all the stress that comes with visits to the auto shop. Our customers can relax knowing that their vehicles will receive complete care with Wrench mobile mechanics.
Why Choose a Mobile Mechanic
Did you know that without regular maintenance an air conditioner loses about 5% of its original efficiency per year? This means that without proper maintenance, your air conditioning unit may be performing as poorly as other models that are years older! But there is good news; you can still recover most of that lost efficiency. Schedule an appointment with one of our factory-trained professionals we understand all aspects of AC repair, from modern computerized components to environmental disposal concerns. Turn to us, your qualified source for everything related to your air conditioning system at your convenient place and time.
How to Schedule an Appointment with Wrench
Once you're ready to schedule your appointment with us, give us a call or schedule it right online. Just let us know what's wrong, and we'll get you the quote you need to make your decision. With our great prices and high quality service in Conroe, Texas, we know that you're going to be more than happy to have one of our team come work on your vehicle.
What to Expect From a Service Appointment
When it's time for your appointment, you can expect your Wrench mechanic to be on time. We give you a quote before you ever even set up an appointment. When you let us know what's wrong with your vehicle, we let you know how much it's going to cost to fix right then and there. Then you can schedule the appointment knowing you're going to get exactly what you need. You can schedule a diagnostic appointment if you're not quite sure what's wrong with your vehicle. Our team can take care of that as well and get you a quote quickly once we've determined what the problem is. Then we can set up a second appointment to come out and take care of the problem.
---
---
---
Auto Repairs for Popular Vehicles