Get Auto Repairs in Coppell, Texas From Our Mobile Mechanics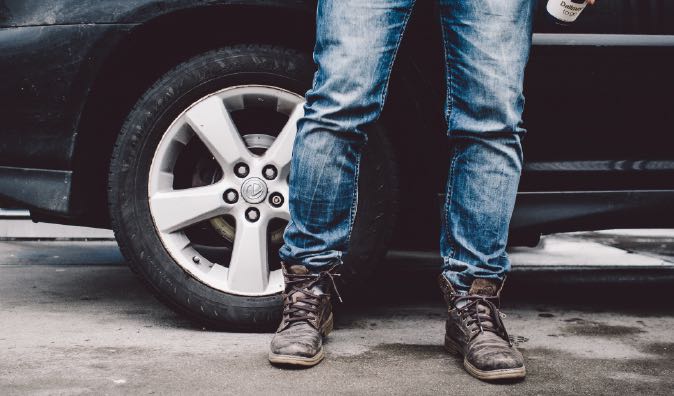 Top Mobile Mechanics in Coppell, TX
Over the years Coppell, Texas has grown and changed, and with it so has the auto repair shop options in the area. Wrench's skilled and efficient mobile mechanics are now providing their convenient services to all of the car owners in Coppell, Texas and the surrounding counties. From our humble beginnings of the repair and maintenance solutions, our expert auto services for you in Dallas and Denton counties at your preferred location and time is one thing that remains the same, quality auto repair and maintenance. Our biggest strength is our reputation with convenience and work ethic. We have dedicated ourselves to making the customer first, and our good reputation is a direct result of that. It's not surprising that Wrench can easily complete routine maintenance and tune-ups in your driveway, but you might not realize that we can also take care of things like engine and brake problems as well. All of the issues your car could possibly have are no problem for Wrench. We'll take care of it right away!
Why Choose a Mobile Mechanic
You'll want to choose a mobile mechanic so that you can get the job done quickly and a whole lot easier than having to go anywhere else. With a traditional mechanic, you have to wait around at the shop for your appointment, or leave your car for a few days before they can get to it. With Wrench, you get your vehicle looked at wherever you are, and you get it right back the same day because it never leaves your sight. That's definitely going to make things easier for you and your family, so you can continue going about your day and get things done.
How to Schedule an Appointment with Wrench
When you call our friendly team, they will ask you what the issue is, however if you don't know what the issue is, then we will be able to set up a diagnostic visit. For that, we will send a mechanic to take a look at your car or truck. With that knowledge, we will provide you with our quote. Then you will get to choose a good time and place for your service appointment. At that point we will match you with a highly skilled mechanic and they will meet you at your chosen location. Our mechanic will bring everything needed in order to finish your service efficiently. When they are done with the service, we will send you a message. Our mechanic will make sure to clean up the area so you wouldn't even know they had been there. Then you'll be able to take your vehicle out for a spin with confidence in its ability to run at prime condition. Book a mobile mechanic from Wrench today!
What to Expect From a Service Appointment
All you will need to do after you book an auto repair appointment with one of our mobile mechanics via phone call or the online survey is be available to give your car keys to our mechanic. Then you will be free to go spend your time wherever you please. Our mechanic will begin diligently working on getting your car back on the road. You can rest assured that our mechanics will handle your car with great respect. When the service has been completed, we will notify you in a text message. Then our mechanic will return your keys and clean up the area. It's that simple with Wrench's mobile mechanics.
---
---
---
Auto Repairs for Popular Vehicles