Get Auto Repairs in Coral Springs, Florida From Our Mobile Mechanics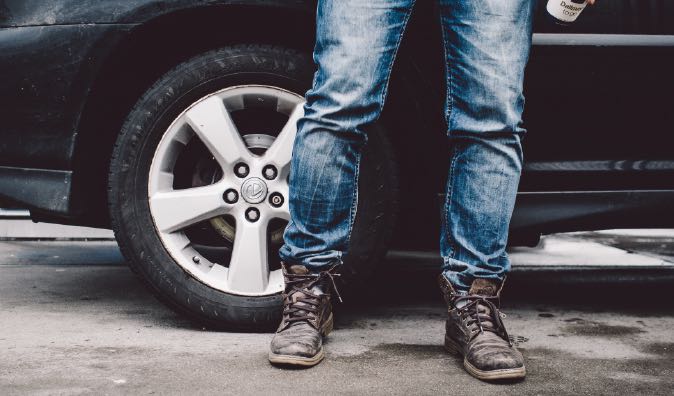 Top Mobile Mechanics in Coral Springs, FL
If you drive car or truck in Coral Springs, Florida and surrounding Broward County, Wrench's master mobile mechanics can perform your auto repairs anywhere that you find convenient from your home to your work. While we are fixing up your ride, you will have the freedom to spend your time doing whatever you want or need to do. If we come to your house, you can relax with a movie or we can come to your office so you can get some work done while we service your car. To book an appointment, just give us a quick and easy phone call. We will give you our affordable auto repair quote with absolutely no hidden fees. We are committed to changing how you view auto repairs from inconvenient to quick and easy, so give Wrench a try today!
Why Choose a Mobile Mechanic
To help ensure good performance, fuel economy and emissions, our experienced mechanics also recommends that drivers take the time necessary to become familiar with their vehicle from every aspect. Study the owner's manual to become thoroughly acquainted with the operation of all systems. Pay special attention to the indicator lights and instruments. Wrench mobile mechanics will save you money since you won't need to hire a tow truck to transport your broken down car to the shop.
How to Schedule an Appointment with Wrench
When you give us a call, we will ask you what is wrong with your respective vehicle. You can either tell us what the problem is or tell us that you don't know. If you don't know, we will be able to set up a diagnostic appointment where we would send a mechanic to take a look and they will tell us what parts and services you will need. Then we will calculate your quote based on the parts and services that you'll need. After that, we will ask you to pick a date and location for your service appointment. We will then match you with an available, local mobile mechanic. We will let the mechanic know when to arrive and the will come on-time and completely prepared to handle any situation. When you meet with them, you will hand over your car keys so they may begin working on it. When the service is over, we will let you know via text message and our mechanic will make sure the area is all clean. Give Wrench a call.
What to Expect From a Service Appointment
Needing an auto repair is inevitable, but your repair experience doesn't have to be as time-consuming and boring as you think. At Wrench, we feature highly skilled mobile mechanics that are dedicated to improving your auto repair experience. We will come to you and service your car or truck while you spend your time more accurately. Don't hesitate any longer, convenient auto repairs are only a Wrench call away!
---
---
---
Auto Repairs for Popular Vehicles