Get Auto Repairs in Coronado, California From Our Mobile Mechanics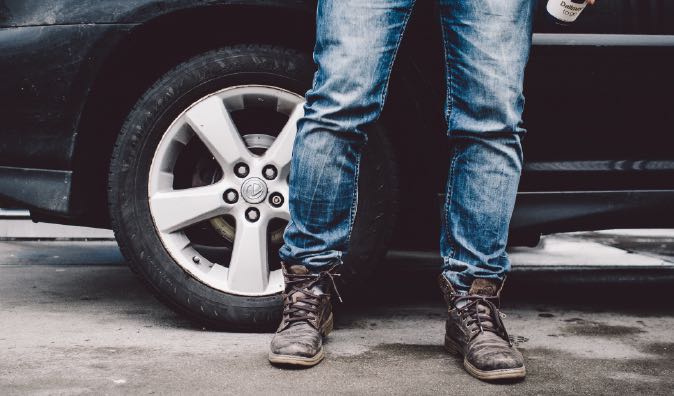 Top Mobile Mechanics in Coronado, California
Wrench provides an extensive list of auto repair services to customers in Coronado, California and greater San Diego County, with our professional mobile mechanics able to service any type of vehicle right at your door. As soon as we give you your auto repair quote, you can book one of our mobile mechanics to receive fast, expert service at home or work. Don't think about waiting in line or going through the hassle of finding the right mechanic. Just call, and we'll give you a quote for the repairs or maintenance you need. If you're unsure of what you need, Wrench offers a comprehensive diagnostic test to find out. Just set up an appointment at your convenience, and a mobile mechanic will service your vehicle in your driveway, or even at your parking spot at work. We don't take your concern for your vehicle lightly. We guarantee any services performed on your vehicle for 12 months or 12,000 miles of use. You can join thousands of other spectators at the annual MotorCars on MainStreet, knowing your own vehicle will be in top shape for San Diego's roads.
Why Choose a Mobile Mechanic?
Wrench assures you of quality service by examining and assessing all of our mechanics to verify they have the necessary skills and experience to work on any vehicle they come across. Residents of Coronado and greater San Diego don't have to agonize over waiting in lines or getting their vehicle towed. With all their own tools and skill, our mobile mechanics come to you at your home or place of work. You can focus on relaxing or getting work done while your vehicle is serviced right outside in your driveway or parking space. Wrench focuses on integrity and convenience, so it's just a phone call to get a quote and set up an appointment for anything you need. We can handle basic maintenance like oil changes or replacing batteries, as well as anything from repairing electrical issues to transmission problems. Wrench offers an impressive list of auto repair services available at your convenience.
What to Expect from a Service Appointment
Wrench's mobile mechanics provide a wide variety of car repair services. Call us to get a quote based on what you need, and only what you need. If you aren't sure what services you need, Wrench can provide an extensive diagnostic service to determine exactly what's wrong with your vehicle. The price that you're quoted is the price that you'll pay, with no surprise fees or hidden charges. Once you get your quote and appointment, one of our mobile mechanics come and service your vehicle quickly and carefully. You can rest easy, knowing that our mechanics treat your vehicle with the same care as they would their own. Use this time to relax, or get some much-needed work done, with the knowledge that your vehicle will be ready to go on any of San Diego's roads. You can expect an experienced, knowledgeable, professional mechanic when you call Wrench for any of your auto repair needs.
---
---
---
Auto Repairs for Popular Vehicles