Get Auto Repairs in Council Bluffs, Iowa From Our Mobile Mechanics
Coming Soon To Council Bluffs, Iowa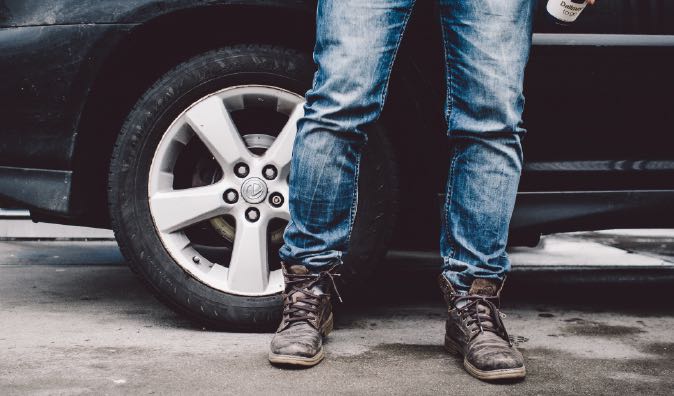 Top Mobile Mechanics in Council Bluffs, IA
Schedule your auto repair appointment with Wrench in Council Bluffs, Iowa and surrounding Pottawattamie County and we'll conveniently service your vehicle at your home or office and provide up-front auto repair estimates. Wrench employs certified mobile mechanics who make house calls. We'll gather all our gear and equipment and come to you to make any needed auto repairs or to perform routine maintenance tasks. When it comes to auto repair, Wrench mechanics offer a full line-up of auto repair services that will have your vehicle functioning optimally. After providing you with your auto repair estimates, we efficiently perform all the services you need in your vehicle's parking space or in your home driveway.
Why Choose a Mobile Mechanic
Why do you want a mobile mechanic? The main reason is so you don't have to drive to a dealership or repair shop. Save the money it would cost to pay towing fees. You can simply stay at your own home or office and have everything taken care of for you in Iowa. That's because Wrench will come to either place and conduct a diagnostic review to determine what you need and how to get it all taken care of quickly. Then our mechanics will perform the work you need at the price you're quoted.
How to Schedule an Appointment with Wrench
To get an appointment, you can contact us by giving us a call or by filling out the short form we have on our website. We will ask what problem you are experiencing with your vehicle. If you do not know, we offer diagnostic services where we would send one of our mechanics to come out and identify the issue. This is important because we calculate your quote based on what parts and services you need. Once we have all the information and have calculated your quote, you will have the option of choosing a date and location for your service appointment. At that point, we will match you up with a local mechanic that's the most qualified to perform your service.
What to Expect From a Service Appointment
There is nothing more frustrating than to encounter car trouble or have your car break down in a remote area, but it doesn't have to be that way. You can avoid these types of incidents if you have your vehicle serviced on a regular basis. When you purchase a new or used car, you have made a costly investment that requires routine maintenance that minimises expensive repairs and breakdowns in Iowa. Regular car maintenance is not only essential to getting the best performance from your car, but it's also very important to increase its life span and reducing the risk of leaving you and your family stranded. After reading up on the services we offer, contact us to schedule your own service appointment at your preferred time and location. We look forward to helping you get more out of your vehicle at Wrench!
---
---
---
Auto Repairs for Popular Vehicles