Get Auto Repairs in Crestline, California From Our Mobile Mechanics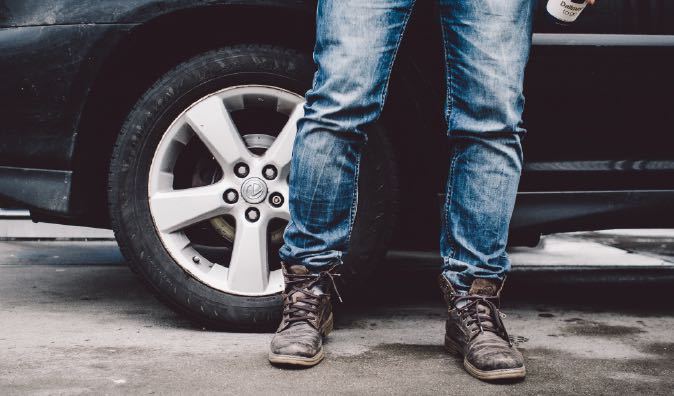 Top Mobile Mechanics in Crestline, CA
If you live in Crestline, California or anywhere else in San Bernardino County, then you are able to take advantage of Wrench's mobile mechanic's extremely convenient services. Our reliable mechanics solve all of your car issues at any location of your choosing. We offer an incredibly wide range of reparative services from brake checks to engine tune-ups. When you decide to schedule an appointment with one of our skilled mobile mechanics, you can book an appointment via phone call or by filling out our online questionnaire. When you contact us, we will be able to provide our affordable auto repair quote upfront so you won't have to deal with any hidden fees. So next time you find yourself stranded in the parking lot of Heart Rock, in need of an auto repair service, give Wrench a call!
Why Choose a Mobile Mechanic
Mobile mechanics are a great option for people with many different lifestyles. We are able to come to you and perform your service so you'll be able to drop the shop for good. Whether you need us to come to your office so we can get your vehicle up and running while you get some work done, or you'd like to have us come to your home so you can relax while we service your vehicle, we will be there. Not only will we save you time and stress, but we will also save you money! When you get an appointment with us, you won't have to go through the hassle of finding a tow truck to get your broken down vehicle to the shop because we bring the shop to you. This means you won't have to pay any unnecessary towing fees either. At Wrench, we carefully choose each mechanic because we want to ensure that our customers will get nothing but the best service possible. Each mechanic has all the tools and knowledge to efficiently perform your reparative service at any location. So go ahead and give us a quick call today so we can get you back on the road before you know it.
How to Schedule an Appointment with Wrench
In order to get an appointment with on of our mobile mechanics, you will need to get in contact with us. To do this, you'll have two options, you can either fill our the short form on our website, or give our team a call. We will need to know the year, make, and model of your vehicle so that we know what we are working with. Then we will ask what problems you are experiencing. At that point, you will let us know what is wrong, or we will set up a diagnostic appointment. For that appointment, we will send a mechanic to your location to take a look and identify the problem. They will figure out the best way to get it fixed and then we will be able to give you our auto repair quote. After all that, we will take your request of when and where you'd prefer to have your service appointment. Then we will get our best mechanic to come out and perform your service. Give Wrench a try today!
What to Expect From a Service Appointment
The service appointment will be super easy for you! All we ask is that you arrive to the chosen location on time so you can give your car keys to our mechanic so they can begin their work. Then you'll be free to stay or go, whatever you'd prefer. Some customers like to stay with our mechanic to feel more involved in the process and ask questions. Other customers would rather leave and do other work that they feel is more important. No matter what you choose to do with your time, we can assure you that your vehicle will be in the best hands. Our mechanics treat our customers cars with the same respect and care as their very own. When our mechanic has finished their job, we will send you a message via text. Then you'll be able to go for a cruise once again! So get in contact with us and you'll never have to go to the shop again.
---
---
---
Auto Repairs for Popular Vehicles