Get Auto Repairs in Croydon, Pennsylvania From Our Mobile Mechanics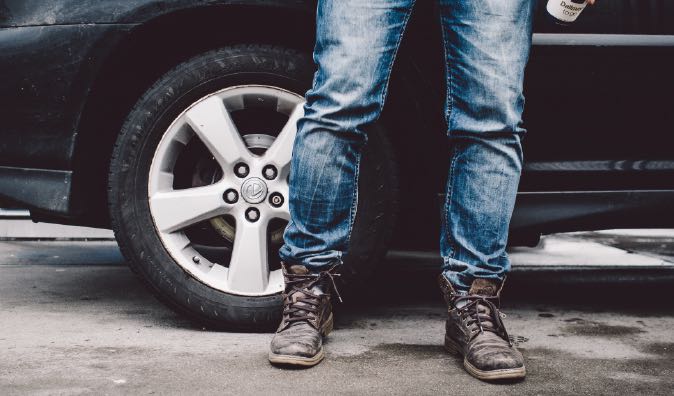 Top Mobile Mechanics in Croydon, PA
Book an appointment with the best mobile mechanics in Croydon, Pennsylvania or the greater Bristol Township or Bucks County area by requesting an auto repair or maintenance service from Wrench! We have a large team of dedicated technicians that are committed to improving the auto repair experience in Croydon, Pennsylvania. Rather than avoiding a visit to the shop at all costs, you will be excited to get your vehicle in the best condition. This will allow you to stay on the road longer and safer. All you need to do is try our our convenient auto repair solutions yourself. Book an appointment with Wrench's skilled mobile mechanics today!
Why Choose a Mobile Mechanic in Croydon, PA
Mobile mechanics are the perfect option for almost anybody! We will fit into your lifestyle whether you are a stay at home parent that needs to be watching your children or a CEO of a big tech company in Croydon, Pennsylvania. If you are busy and don't want to spend hours in the auto repair shop, Wrench is here for you! If you want a more personal auto repair experience so you can get detailed explanations of your cars issues, Wrench can do that too! Our mobile mechanics will come to any convenient location and perform the necessary repairs on-site and on time. That way you can spend your time, money, and energy on the things that matter the most to you. With Wrench, you are able to choose your own adventure. So book an appointment with our mobile mechanics and see why our customers in Croydon, Pennsylvania rave about us on social media!
How to Schedule an Appointment with Wrench
With Wrench, booking an appointment is quick and easy! Simply visit our website homepage or download our app. At that point, you will be able to create an account, log into an existing account, or book an appointment as a guest. We recommend creating an account if you don't have one already because then we can save your information, making it quicker to book appointments in the future. To book a first time appointment or create an account, we will need to know a little bit about your vehicle. You should be able to give us the year, make, and model of your vehicle as well as the license plate number. Then we will need to know which services you need. This will allow us to prepare for your appointment and give you an accurate time and cost estimate for your service. However, if you are unsure what your car needs then you can book a diagnostic appointment. After all that, we will provide you with an honest and transparent auto repair quote for your service in Croydon. Then you will choose a date, time, and specific service location in Croydon for your appointment.
What to Expect From a Service Appointment
Our service appointments in Croydon, Pennsylvania are very convenient for our customers. The only thing you will need to do is be available at the start of the service so you can meet our mobile mechanic by your car in Croydon, Pennsylvania. You will need to give them the keys to your vehicle and we will explain our process. This will be a good time to ask any questions you may have about your vehicle or Wrench in general. Then our mobile mechanic will begin working on your vehicle and you will be free to do whatever you need to do. If you choose to leave the service site in Croydon, all we ask is that you stay nearby so our mobile mechanic can return your keys as soon as they finish the service. During the rest of the appointment, you won't need to worry about a single thing because we will be sure to keep you updated throughout the service. As soon as we are finished, you will be the first to know! After the service has been completed, out mobile mechanic will return your keys, clean the area, and head out to the next customer in Croydon, Pennsylvania. It's that easy to get your car repaired by Wrench! We look forward to servicing your vehicle in Croydon, Pennsylvania soon!
---
---
---
Auto Repairs for Popular Vehicles