Get Auto Repairs in Cupertino, California From Our Mobile Mechanics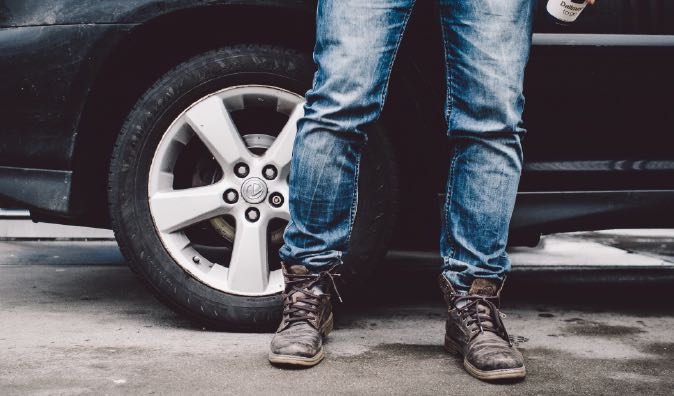 Top Mobile Mechanics in Cupertino, CA
If you're living in Cupertino, California or anywhere else in Santa Clara County, you can satisfy all of your auto repair needs with Wrench's reliable mobile mechanics. We provide high quality repairs at any location that you find convenient. With us, you can drop the shop because we can perform an incredibly wide range of services anywhere from your office to your very own home. Booking an appointment with one of our mobile mechanics is as easy as picking up your phone and giving us a quick call or filling out the form on our website. Then we will give you our affordable auto repair quote upfront. We will stand by our transparent quote so you will always know what you'll be paying. Cupertino, as the home of Apple Inc., is well caught up with all of the latest technology and trends, but Wrench's mobile mechanics are becoming more and more popular as people give us a try. So give us a try and you'll be able to say goodbye to traditional auto repairs and hello to convenience.
Why Choose a Mobile Mechanic
If you choose a mobile mechanic, you will be saving yourself time, money, and stress. In a traditional auto repair experience, as soon as you need a repair, you would take your car to the shop and wait for hours and hours. If your car becomes inoperable, you might have to hire a tow truck in order to get it to the shop. However, if you hire one of our skilled mobile mechanics, we will come to you so you can avoid those towing fees and last-minute changes. Also, while we are servicing your vehicle, you will have the freedom to choose how you want to spend your time. You don't have to stay unless that is what you'd prefer. At Wrench, each potential mechanic goes through our highly selective hiring process with multiple background checks. We only hire the top mechanics that are proficient in auto repairs and is extremely dedicated to the field.
How to Schedule an Appointment with Wrench
If you'd like us to come out and get your car running again, you can either give us a call of fill out the survey we have online. You will have to let us know the year, make, and model of your vehicle as well as the issue you are experiencing. We are able to come out and take a look at it for you if you don't know what's wrong with your car. Then we will know which parts and services you are needing so we will be able to give you our quote for your service. After you have received our quote, you will choose a time and place for your appointment. With that date and place in mind, we will assign one of our qualified mobile mechanics in the Santa Clara County area to come out and repair your vehicle.
What to Expect From a Service Appointment
The appointment will be very low-stress for you. All you need to do is give your keys to our mechanic so they can start diligently working on your vehicle. Then, while the service is in session, the time will be yours so you can choose if you'd like to stay or leave. If you want to leave, you can do so knowing our mobile mechanic will take very good care of your vehicle. You will receive a text from us when your service is finished and our mechanic will clean up the area so that if looks like they were never there. Then they will return your keys and you'll be able to go for a little cruise with complete confidence in your cars ability to run. So next time you are in need of a high quality reparative service, give Wrench a call!
---
---
---
Auto Repairs for Popular Vehicles