Get Auto Repairs in Cypress, California From Our Mobile Mechanics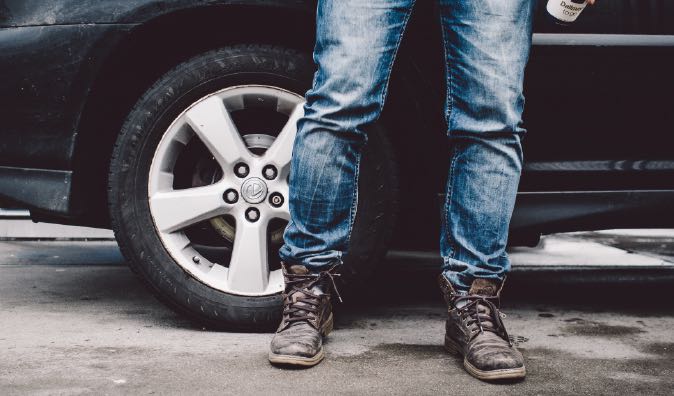 Top Mobile Mechanics in Cypress, CA
When you book Wrench mobile mechanics in Cypress, CA and Orange County, you get the benefit of experienced, knowledgeable repairs and great customer service. Just call for an auto repair quote if you know what's wrong, and we send our skilled mechanics to you to work on your vehicle for the exact price we quote you. Wrench knows you lead a busy life, and when your car isn't running right, it's hard to get it to a shop. With that in mind, we finish your repairs quickly, whether you're at home or work, and get you back on the road in no time. After a Wrench mechanic completes your fix, visit the nearby Preston Automotive Museum, or check out the Cypress Community Festival in July, which features a great car show.
hy Choose a Wrench Mobile Mechanic
Call Wrench in Cypress and the surrounding LA/OC areas for car repair, and eliminate the hassle of getting your car or truck to the shop. When your car breaks down, it just makes a bad situation worse when you have to hire a tow truck. We come to your place of business or residence, ready and able to perform your repairs. Wrench's highly trained mechanics always have the right tools for the job and the skill needed to get you back up and running quickly.
What to Expect from a Wrench Service Appointment
When our mobile mechanics come to you in Cypress, they have only one goal —going above and beyond your customer satisfaction expectations. Our professionals do their very best to get your vehicle operational and running like a dream, and they have the knowledge, training and tools for most fixes when they arrive for on-site repairs. When you know what's wrong, we give you an auto repair quote when you call, and you never pay more than that for the particular fix you request. If you don't know what's wrong with your vehicle, we come to you and run diagnostic tests, then provide a quote based on our findings. This helps reduce your stress levels by eliminating the problem of getting your car to a mechanic.
Wrench Maintenance and Repairs
If you live in Cypress or the Orange County area, Wrench's mobile mechanics come to you and care for your vehicle like it's their own. We offer many maintenance and repair tasks, including preventive maintenance, changing flat tires, and repairing or replacing parts like timing belts. We also perform fixes on brakes, starters, alternators and water pumps, and our mobile mechanics replace air filters, gaskets, belts and hoses.
Book a Wrench mobile mechanic today to get your vehicle back on the road. After we come to you and provide the fix you need, head back to Cypress to see the sights and attend all the great community events.
---
---
---
Auto Repairs for Popular Vehicles