Get Auto Repairs in Cypress, Texas From Our Mobile Mechanics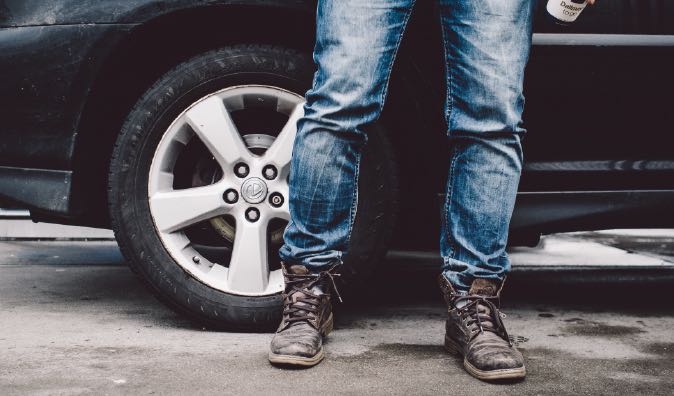 Top Mobile Mechanics in Cypress, TX
If you are settled in Cypress, Texas or the surrounding Harris County and are in need of an auto repair, call Wrench and hire one of our skilled mobile mechanics. With us, there's no need to stress about going to the shop ever again because we will bring the shop to you. So give us a call and book one of our mobile mechanics today. We will provide an affordable auto repair quote with no hidden fees. We will do whatever it takes to get you back on the road so you can go out to the Cypress Towne Center with friends rather than sit around in a car shop all day.
Why Choose a Mobile Mechanic
Mobile mechanics are transforming the auto repair industry. Instead of going to the shop, the shop comes to you so you can keep doing what is important to you. We can go anywhere you find convenient from your home to your work. You won't need to hire a tow truck or stress about moving your broken-down car. The mobile mechanics at Wrench are especially experienced and reliable. Each one goes through a long hiring process with background checks so we can ensure that our customers will only receive the best service. This is why we can offer such a huge range of services from oil changes to tire rotations.
How to Schedule an Appointment with Wrench
All you need to do in order to schedule an appointment with one of our local mobile mechanics is give our team a call or fill out a form we have on our website. Be prepared to tell us the year, make, and model of your car as well as the problem that is occuring. If you don't know what's wrong, we can send out one of our mechanics to take a look at your car and identify the problem. Then the mechanic will report back to us so that we have all of the information needed in order to give you an accurate auto repair quote. You will have the option of choosing a date and location for your service. Then we will match you with one of our mobile mechanics in your area.
What to Expect From a Service Appointment
Our mechanic will show up on-time and prepared to handle anything. All you need to do is give your car keys to our mechanic. They will take very good care of your car while you are gone so there's no need to worry. We treat our customers cars with respect, as if they were our own. Our mechanic will work diligently on your vehicle so your auto repair will be a very time efficient option. When they finish, they will let you know and clean up the area. Then your car will be back to its optimal condition once again.
---
---
---
Auto Repairs for Popular Vehicles