Get Auto Repairs in Daly City, California From Our Mobile Mechanics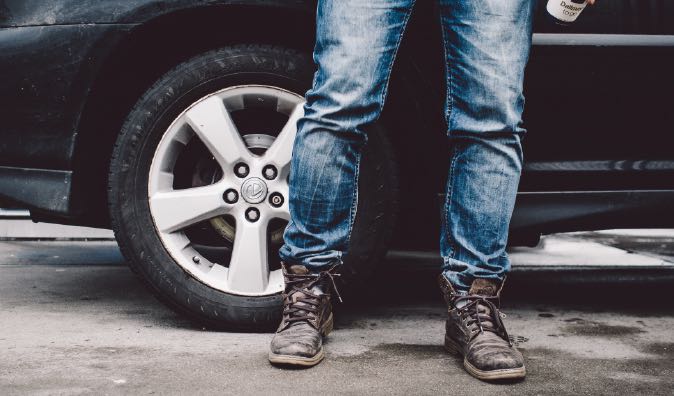 Top Mobile Mechanics in Daly City, CA
If you are a resident in Daly City, California or anywhere else in San Mateo County, you can hire Wrench's mobile mechanics to satisfy all of your current and future auto repair needs. We will bring our convenient services to you so you can save time, money, and stress. If you would like to book and appointment with one of our many mobile mechanics in the San Mateo County area, you can fill out the form on our website or give us a quick call. We will ask a couple questions and then we will give you our affordable auto repair quote that has absolutely no hidden fees. We stand be the transparency of our quotes because we believe that there should be no surprises when it comes to your money. Don't avoid your oil changes anymore and give Wrench a try today so you can have a day of shopping at Serramonte Center or Westlake Shopping Center without worrying about your vehicles ability to run.
Why Choose a Mobile Mechanic
With your average auto repair service, you would have to transport your broken-down vehicle to the car shop. With Wrench, we will bring all the tools and parts needed to get you up and running again. This will save you time, money, and stress because you won't have to search for a tow truck or pay those fees. During the service, if you have something you'd rather be doing, you are free to do that instead of waiting for us. Some customers enjoy having us come to their office so they can get work done while we perform our maintenance services. Others prefer having us come to their home so they can finally relax a little and watch that movie that they didn't have the time to watch. No matter where you want the service to occur, your car will get repaired as efficiently as possible. Wrench hires the most responsible and reliable mechanics out there and each one is extremely dedicated to the auto repair industry. We can ensure this through our selective hiring process that includes multiple background checks. So give us a try today and you'll have the best auto repair experience you've ever had.
How to Schedule an Appointment with Wrench
To set up an appointment with one of our mobile mechanics in the San Mateo County area, you have the option of giving us a call or filling out the form on our website. We will just need to get some background information such as the year, make, and model of your vehicle. We will also need to know what problem you are looking to get fixed. If you are not able to identify the problem, we can sent out one of our mobile mechanics to have a diagnostic consultation with you. In that appointment, the mechanic would thoroughly examine your vehicle until the come across the issue. After we know what parts and services your car will need, we will add up all the prices to form your auto repair quote. Then you will have the choice of when and where you'd like your service to occur. Finally we will find one of our qualified mobile mechanics in your area and we'll assign them to you. They'll arrive prepared to get you back on the road so you won't have to worry about anything.
What to Expect From a Service Appointment
The only thing we need you to do on the day of your service appointment is be available to give your car keys to our mechanic so they can start their job. After that, the time will be your so you can decide what you want to do. You are more than welcome to stay and watch if you'd like, but if there's something you'd rather be doing, don't worry about your car. It will be in very good hands during the appointment. Our mechanic will treat your vehicle with the same respect as they would treat their own. At the end of the service, we will give you a heads up that your car is running like a champ in a text message. So arrange an appointment today and you'll be flying down the freeway again very soon.
---
---
---
Auto Repairs for Popular Vehicles