Get Auto Repairs in Dana Point, California From Our Mobile Mechanics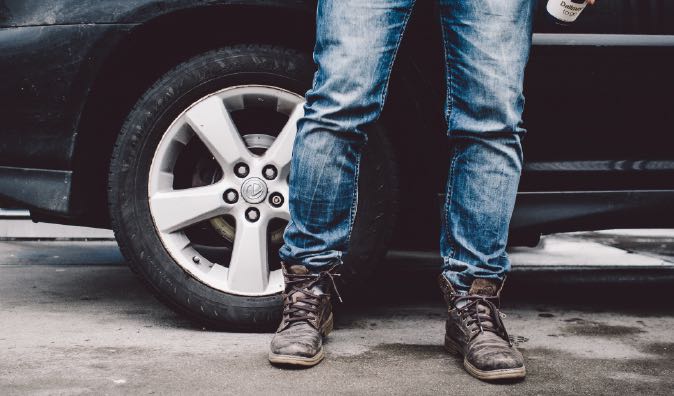 Top Mobile Mechanics in Dana Point, California
When you need auto repair in Dana Point or the greater Orange County area of California, call Wrench's mobile mechanics. Wrench's philosophy revolves around the fact that when your car is stalled, your life is stalled. That's why when you book a mobile mechanic with Wrench, we will deploy a skilled mechanic to you - no lines, no waiting in the lobby. When the technician arrives, they will provide you with an auto repair quote and all the information you need about your vehicle's status and future. Life moves fast in the Orange County area, and having automotive trouble will only slow you down. Wrench's mobile mechanics want to help you get back to enjoying all there is to enjoy in Dana Point - maybe a trip to the Ocean Institute or a day at the Marconi Automotive Museum in Orange County.
Why Choose a Mobile Mechanic?
Whether you're an amateur mechanic or total novice, a second opinion by a professional is always helpful. Dana Point's Wrench team is poised to travel to where you need help. When you contract with Wrench, we will come to you, home or office. We don't want to trap you in a lobby when you could be spending more time doing what's really important. While you kick back and relax, spend time with family, or just get important work done, Wrench's mobile mechanics will isolate and repair your automotive issues.
What to Expect from a Service Appointment
Before Wrench's mobile technicians begin work, they will provide you with a personalized quote based on your vehicle's needs. If you are unsure of what the problem is, you can schedule a diagnostic appointment so that the specific problems can be identified. It's best to stay up-to-date on your vehicle's condition, so even if you just want to get the automobile looked over, give Wrench's team a call. Your life won't pause just when you're stranded, so we want your vehicle's downtime to be as short as possible. That's why Wrench's mobile mechanics go onsite, to you at home or work, so that you can get back on the road and to what really matters.
Wrench Maintenance and Auto Repair Services
If you live in Dana Point or just within the Orange County area, Wrench wants to cover all your vehicle repair and maintenance needs. No matter if you need a quick once over or a full diagnostic, Wrench's team wants to be there. Why waste time waiting in line for auto repair when there's so much to do in Dana Point?
Wrench can schedule an appointment to suit your needs with great skill at a reasonable, fair price. Give us a call or check out our website today.
---
---
---
Auto Repairs for Popular Vehicles