Get Auto Repairs in Dayton, Ohio From Our Mobile Mechanics
Coming Soon To Dayton, Ohio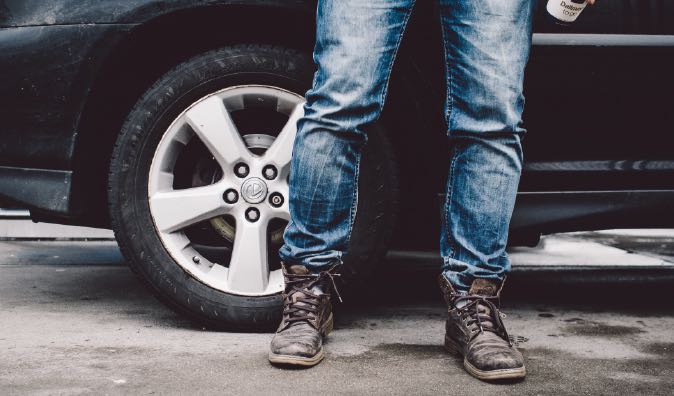 Top Mobile Mechanics in Dayton, OH
Whether you simply need an oil change, or extensive engine work, our friendly service team is happy to take care of all of your car service and repair needs in Dayton, Ohio and surrounding Montgomery County. At Wrench, we stand by our promise to you. We will perform your car repair service right the first time, on time and on budget, because we service your car with the care and passion as if it were our own. Give us a call today, or easily schedule your appointment online, and we'll get you back in your luxury ride, cruising the fast lane in no time.
Why Choose a Mobile Mechanic
Regular maintenance on your vehicle can prevent bigger problems occurring down the road that keep you from being on the road enjoying the scenic Montgomery County area. The days of waiting in line at an auto repair shop and wishing you could be doing something else are over. You can be doing all those things you'd rather be doing all while getting your car serviced with Wrench's mobile mechanics. Let Wrench mobile mechanics give you the red carpet treatment while you spend your day doing what you want to do. The kind of personal attention you receive from Wrench mobile mechanics will give you peace of mind without taking out a chunk of your wallet. Call Wrench today and schedule your diagnostic or service appointment, and leave the rest to us.
How to Schedule an Appointment with Wrench
Whether you need a simple maintenance service like an oil change or a more complicated repair, Wrench can provide you with an efficient mobile mechanic to quickly tackle the job. Wrench mobile auto mechanics are trained and qualified to perform simple, routine maintenance or even more complex repairs. Once you contact Wrench and complete a brief questionnaire, Wrench professionals will prepare a fair, competitive estimate for the work. Once you agree to the quote, simply let our mobile mechanics know where you would like to have our expertise performed, and leave the rest to us. Not sure what that noise your car is making really means? No problem! Book a diagnostic appointment, and let a Wrench mobile mechanic figure out what will get your car back on the road. The ease of booking a mobile mechanic will impress you. The professionalism and eye for detail our mobile mechanics have will make you a repeat customer. Wrench mobile auto mechanics are so sure you'll be satisfied, they guarantee their work for 12 months or 12,000 miles after the work is completed.
What to Expect From a Service Appointment
The mobile mechanic will arrive on time at the appointed time and location. They bring all of the necessary tools and parts to repair your vehicle. You will need to be present to open the hood and leave a set of keys behind for the mobile mechanic to start the car and test parts. The mobile mechanic will confirm the quote received for the work you requested. Once your mobile mechanic begins the job, you are free to go about your day, either at home or at work. When the work is complete, and the mechanic has confirmed that your vehicle is working perfectly at its prime condition, they will alert you via text or phone that your auto repairs are complete. Billing occurs through the Wrench app or on our web site with the debit or credit card you have on file. Please do not forget to share your service experience with us.
---
---
---
Auto Repairs for Popular Vehicles