Get Auto Repairs in Dearborn, Michigan From Our Mobile Mechanics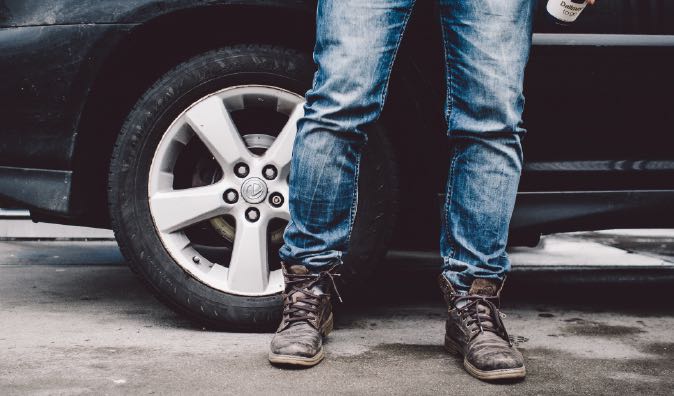 Top Mobile Mechanics in Dearborn, MI
A wheel hub motor, also referred to as a wheel motor, is an electric motor incorporated into the wheel hub and drives it directly. You can have a safer and smoother ride today by replacing your warped and worn out wheel hubs. Let Wrench mobile mechanic replace your worn out hubs today in Dearborn, Michigan and surrounding Wayne County. One of the most vital signals of an improperly functioning vehicle is the check engine light, when illuminated it alerts the driver to a variety of existing or potential problems. When a check engine light comes on, it means that a vehicle system, such as ignition, fuel injection or emission control, is not working properly, even if the vehicle appears to be running normally.
Why Choose a Mobile Mechanic
Just because the check engine light comes on does not mean that you immediately have to pull your car to the side of the road, but it does mean that you should have your car checked out as quickly as possible. Ignoring the warning light could result in costly repairs and negatively impact fuel economy. If the check engine light flashes, the condition is more critical and must be checked immediately to prevent severe damage. Wrench mobile mechanics can make your auto repair service a worry-free one.
How to Schedule an Appointment with Wrench
To schedule an appointment with a local mechanic, give us a call or fill out our form on the Wrench website. We can give you an upfront quote for your auto repair if you know the issue with your vehicle. If you don't know what the issue is, then we will have to set up a diagnostic visit first in order to make sure your quote is accurate. Our quote will be determined with the knowledge of the services and parts needed for your vehicle. For your service, you will get the most qualified mechanic we have in Michigan and they will bring all the tools and parts necessary in order to complete your service efficiently. Please don't forget to share your service experience with us on social media!
What to Expect From a Service Appointment
Many satisfied customers love the professionalism of the Wrench mobile mechanics. Wrench mobile mechanics are here to serve you either at your home or your place of business. You can contact a Wrench mobile mechanic either by phone or by installing our app. You can even get a quote for our services through our website. There are a large range of services that can be performed on your car or truck at either your home or office. If you need assistance with your auto repair and maintenance services, call us today!
---
---
---
Auto Repairs for Popular Vehicles