Get Auto Repairs in Decatur, Illinois From Our Mobile Mechanics
Coming Soon To Decatur, Illinois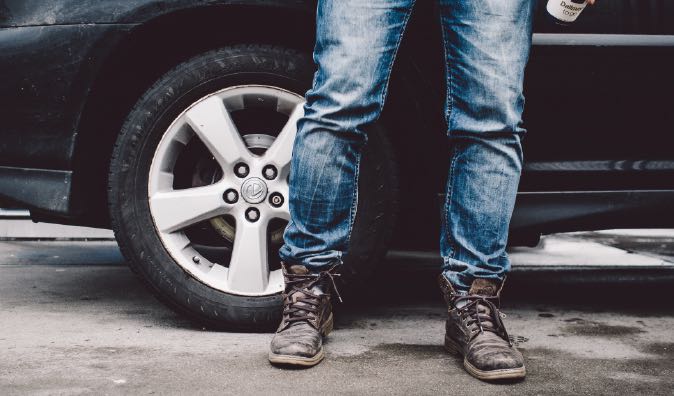 Top Mobile Mechanics in Decatur, IL
Wrench mobile mechanic is synonymous with high-quality, trust, and attention to customer needs. We offer down-to-earth, honest pricing, with no 'ifs' or 'buts'. We want you to know where you stand by clearly outlining your service options and enabling you to pay for your service over time in Decatur, Illinois and surrounding Macon County. We manage one of the country's largest networks of auto services, and we are committed to expanding our services whenever we can, in the aim to create a better and more transparent offering for our customers wherever they prefer. Our mechanics can perform your auto repair service anywhere you find convenient. While we are servicing your vehicle, you can spend your time more efficiently.
Why Choose a Mobile Mechanic
Whether you've been in an accident or something just isn't right with your car, make sure you call along to Wrench mobile mechanic to get it fixed. That way, you'll have the reassurance of knowing that the people who repair and maintain your vehicle have been trained by the people who built it. Be it new or used, we can help keep your vehicle running smoothly. You'll find that Wrench auto dealers and authorised repairers offer an excellent service when you need your vehicle repaired.
How to Schedule an Appointment with Wrench
To book an appointment with one of our mobile mechanics, you can either give us a quick call or fill our the short form on our website. We will ask what the problem is that you are experiencing with your car or truck, however if you don't know, we can set up a diagnostic appointment first. Then we will send out a mechanic to take a look so we know exactly which parts and services you will need. We will use that information to calculate your auto repair quote. At that point you will be able to choose a date and location for your auto repair service. Then we will match you with a qualified mobile mechanic in Illinois. They will show up to the chosen location prepared and on-time. When you meet up with our mechanic, you will need to give them the keys to your car or truck so they can begin working. Our mobile mechanic will be sure to take excellent care of your car because, at wrench, we treat our customers cars with the same respect as our own. When they finish the service, you will be alerted via text message. Then you will get your keys back and our mechanic will make sure the area looks just like it did when they arrived. So give Wrench a call today!
What to Expect From a Service Appointment
To keep your car or truck running smoothly, it's important to have preventive maintenance carried out on a regular basis. Our master mobile mechanic carry out through checks and then, with your approval, solve any problems before they get any worse. Don't worry if you break down. Wrench services comes with 1 year, 12 months warranty. If you have any questions about Wrench services, contact us to learn more.
---
---
---
Auto Repairs for Popular Vehicles