Get Auto Repairs in Deer Park, Texas From Our Mobile Mechanics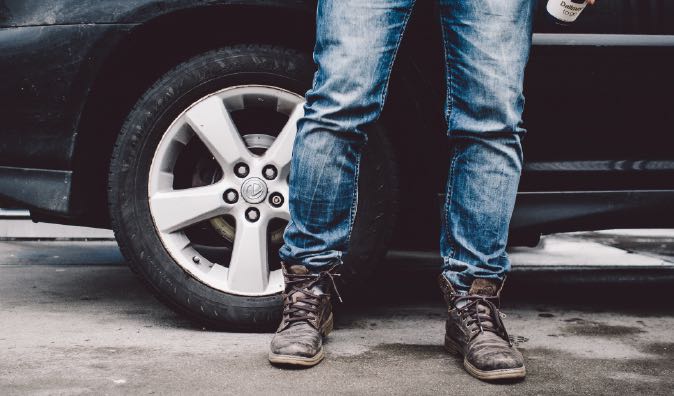 Top Mobile Mechanics in Deer Park, TX
Wrench's mobile mechanics are in Deer Park, Texas and will provide auto repair services in all of Harris County. Our auto repairs are quick and convenient so you don't have to stress. When you give us a call, we will offer our transparent and fair auto repair quote with absolutely no hidden fees. Then you'll be able to book an appointment with one of our local mobile mechanics at whatever location you choose. We want to keep your car running in its best shape so you won't need to skip out on a trip to Dow Park or a day out at the Battleground Golf Course.

Why Choose a Mobile Mechanic
The auto repair industry is rapidly improving and mobile mechanics are a great option for people who are too busy to go to the shop. Mobile mechanics bring the shop to you so you can spend your time doing what matters to you. We will come to you anywhere you want. If you want to spend your day working, have us show up at your office. If you want to spend a day doing house chores or just relaxing, have us come to your home. If you want to get some studying in at the library, have us come to your campus. We will save you time, money, and stress. You won't need to pay towing fees ever again or need to rearrange your entire day to wait in the shop. At Wrench, we are proud to say we have exceptional mechanics. Each one has complete our long hiring process with background checks so we can be sure that Wrench customers will be getting the best service possible.
How to Schedule an Appointment with Wrench
In order to get an appointment set up with one of our mechanics in the Deer Park area, you have the choice of either giving our team a call or filling out the form on our website. You should be ready to tell us the make, model, and year of your vehicle. If you know what the problem is, then it would speed up the process and we would be able to give you your auto repair quote right then. If you don't know, then we will send one of our mechanics to take a look and let us know. Then we will finish calculating your quote with the knowledge of which parts and services you'll need. At that point, you will get to request when and where you want the service to occur. We will match you up with a mechanic and you can expect that they will show up on-time and prepared to complete your service as efficiently as possible.
What to Expect From a Service Appointment
When you meet our mechanic at the location you requested, you will need to give them your car keys. After you do that, you are free to leave and spend your day elsewhere. Our mechanic will perform the highest quality service and your car will be in good hands while you are gone so there is no need to worry. All of our mechanics are very experienced and will be prepared and ready to handle any situation. When they have finished, they will alert you and pack up their stuff so that the area is spotless. Then you'll be able to go out on your next excursion. So give us a call today and see how auto repairs can be convenient.
---
---
---
Auto Repairs for Popular Vehicles