Get Auto Repairs in Del Mar, California From Our Mobile Mechanics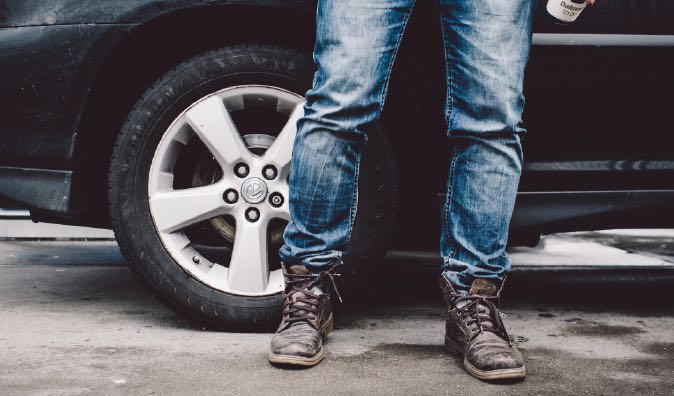 Top Mobile Mechanics in Del Mar, CA
Wrench put a lot of emphasis on the quality of service in Del Mar, California and surrounding San Diego County. We come to you to have your car fixed, and with Wrench mobile mechanics we are the top experts near you. We diagnose the issue and fix your vehicle correctly, the first time. Then we provide a simple, transparent report including details of the work we've done. After service, when our experienced mechanics leave the place all clean, you'll not only be impressed with our work but also how relaxed you felt with our services.
Why Choose a Mobile Mechanic
All of our technicians are certified and undergo additional, ongoing training. This ensures you get the best possible service for your money. We offer the highest quality in auto repair in California and achieve this by never settling for any short-cuts and using the newest and best technologies and tools. Mobile mechanics are a big step forward for the auto repair industry. Now your car can get auto repair services delivered to your location. Not only will mobile mechanics save you stress, but they will save you lots of time and money as well. You won't have to waste money on towing expenses to transport your broken-down car to the shop because we can bring all the tools and parts to get the service done wherever you are. With us, you'll be able to get two things done at the same time. You can get your car repaired and do your own work at the same time. At Wrench, we only hire the best mechanics to represent our company. Each one goes through our long hiring process that includes multiple background checks. Our reliable mechanics are all certified and have plenty of experience so they'll be able to resolve any issue. Contact us today and we will get your car back on the road as soon as possible.
How to Schedule an Appointment with Wrench
When you get in touch with us to book an appointment, we will ask for you to describe what is wrong with your car, but if you don't know, we can arrange a diagnostic visit. We need to know exactly what's wrong so we can calculate your auto repair quote based on which parts and services you will need. Once you have received your quote, we will let you choose a date and location for your service appointment. Then we will pair you up with a qualified mechanic near you. It's that easy! After that, all you will need to do is be available to give your keys to our mechanic so they can begin their work on your respective vehicle. Then you will be free to leave and spend your time elsewhere. We will send you a text when our mechanic is finished and they will make sure to return your keys. When you get back to your car, the area will be all clean and you will be able to hop in your car and take it for a spin. Hire a mobile mechanic from Wrench and you won't have to go to the auto shop ever again!
What to Expect From a Service Appointment
Heating and A/C systems function to keep your vehicle cabin warm in the winter and cool in the summer. The air conditioning system additionally offers a dual function of working your defrost in the winter season. Heating systems are comprised of a heating unit core that acts like a small radiator behind the dash, fan, and hoses that operate the warmth from the engine to the center. Air conditioning systems work similarly, by delivering coolant to the fan to blow cool air in the cabin. Give us a call or fill out our online form so we can match you up with one of our experienced mobile mechanics and get you back on the road before you know it.
---
---
---
Auto Repairs for Popular Vehicles