Get Auto Repairs in Delaware, Ohio From Our Mobile Mechanics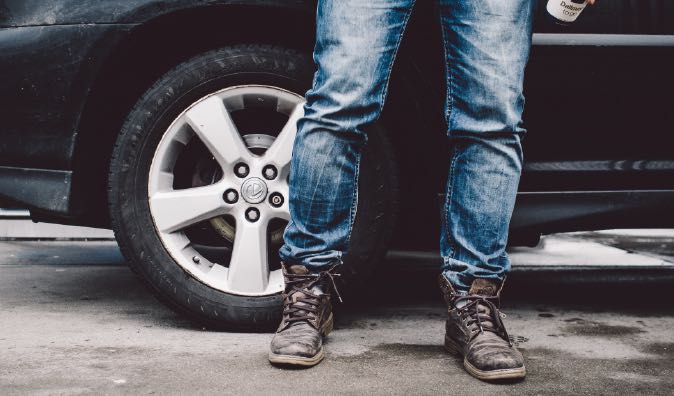 Top Mobile Mechanics in Delaware, OH
If you get caught in Delaware, Ohio, or elsewhere in the greater Delaware County with a broken-down vehicle and a lack of time to solve your problem, book an appointment with Wrench's mobile mechanics. We have a team of mobile automotive technicians that we can send to your preferred location even if you need us to come to your home or office! We will deliver the auto repair services to you. Just book an appointment and we will give you a free auto repair quote so you can make an informed decision. We are looking forward to servicing your vehicle in Delaware, Ohio very soon!
Why Choose a Mobile Mechanic in Delaware, OH
Mobile mechanics are the most stress-free and efficient way to get your car repaired. Rather than dragging it to the shop and waiting for hours or even days, we will come to your home or office in Delaware, Ohio, and fix your vehicle on-site! That way you will be able to schedule your appointment with a convenient location that will allow you to do whatever you need or want to do. Our mobile mechanics are the best out there because each potential hire is carefully screened in our intensive hiring process. This process includes background checks, in-depth interviews, and performance evaluations. That way we can ensure that we are truly giving our customers the gift of a great auto repair experience. Once you book your first appointment with our mobile mechanics, you won't want to go back to a traditional auto repair shop in Delaware, Ohio ever again.
How to Schedule an Appointment with Wrench
If you would like to book a convenient auto repair or maintenance appointment with our mobile mechanics here at Wrench, you will have to go through our simple booking process. It will only take you five minutes and even less if you have an account with us. The first thing you need to do is let us know what kind of car you have. You should be prepared to tell us the year, make, and model of the car that needs our services. Then we will need to know what services that car needs. You can request specific services like an oil change or battery replacement, or you can book a diagnostic appointment and our mobile mechanic will inspect your vehicle to determine the issue. Once we have that information, we will calculate and provide you with our affordable auto repair quote. After you accept our quote, you will be able to pick a date, time, and specific location in Delaware, Ohio for your auto repair appointment. Then we will send you a confirmation message and you will be all set for your auto repair appointment in Delaware, Ohio with Wrench!
What to Expect From a Service Appointment
You won't need to prepare for your auto repair or maintenance appointment with Wrench's mobile mechanics. All we ask is that you park your vehicle in a relatively flat and safe area in Delaware, Ohio so that our mobile mechanics can get the job done efficiently. When our mobile mechanics arrive at your preferred location in Delaware, you will need to meet up with them so they can get the keys to your car and give you a brief rundown of the services that will be performed. If you have any questions or concerns, our mobile mechanic will be happy to chat with you. Once you feel comfortable with the services and our mobile mechanic, you will be able to leave and spend your time elsewhere. You will want to stay near the service site so that you will be able to return to your vehicle as soon as our mobile mechanic is finished with your appointment. When the service is done, we will let you know that you can come back and our mobile mechanic will return your keys. They will let you know how the service went and give you tips and tricks to keep your car on the road. Then you will be free to hop back in your car and cruise around Delaware, Ohio once again.
---
---
---
Auto Repairs for Popular Vehicles