Get Auto Repairs in Deltona, Florida From Our Mobile Mechanics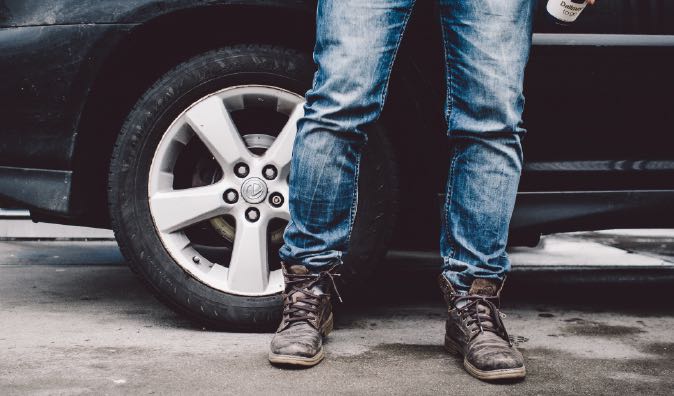 Top Mobile Mechanics in Deltona, FL
Depending upon the problem, the exhaust system can affect both your vehicle's performance and your ability to drive in Deltona, Florida and surrounding Volusia County. For these reasons, it is important to keep current with maintenance intervals on your exhaust system. A repair service or inspection may be impending if you hear excessively loud noises during acceleration. Wrench is known to be the best mobile mechanics around the Deltona, Florida area. Whether you're looking for someone to fix your engine or transmission or someone to check out the heating and cooling in your vehicle, we'll get started and have the problem fixed in no time.
Why Choose a Mobile Mechanic
Maintaining routine exhaust system services will help keep all your exhaust components, like the exhaust manifold, front pipe, downpipe, catalytic converter, and muffler, working efficiently. Routine maintenance on your exhaust system will save you from having to replace the entire exhaust system down the road. Mobile mechanics are great for people with busy lives! If you have something you'd rather be doing instead of waiting around for your vehicle to be repaired, we can come you your location and perform your auto repair service while you are free to leave and do something more productive. Our customers will be receiving the highest quality services.
How to Schedule an Appointment with Wrench
When you call us, we will need to know what's wrong with your car or truck. We will use this information to determine the parts and services you will need so we can calculate your quote. If you don't know what's wrong, we offer diagnostic services. For that we would send a mechanic to take a look at your respective vehicle. After you have received our auto repair quote, you will choose when and where you want the service to occur. We will take your request and match you up with one of our local mobile mechanics. For the appointment, all you need to do is give the car keys to our mechanic. At that point you will be able to stay with them and as questions or you can leave and spend your time more wisely. If you choose to leave, your car will be in great hands. When your car's ready to hit the road again, we will send you a text. Then our mechanic will clean up the area and return the keys. Let us show you how convenient auto repairs can really be and book an appointment with us today!
What to Expect From a Service Appointment
Maintaining optimal car or truck performance is a must if you aim to protect your passengers from harmful emissions while keeping the operation of your vehicle relatively quiet. It's not surprising that Wrench can easily complete routine maintenance and tune-ups in your driveway, but you might not realize that we can also take care of things like engine and brake problems as well. All of the issues your car could possibly have are no problem for Wrench. We'll take care of it right away.
Wrench Comes to Your Neighborhood
---
---
---
Auto Repairs for Popular Vehicles