Get Auto Repairs in Denver, Colorado From Our Mobile Mechanics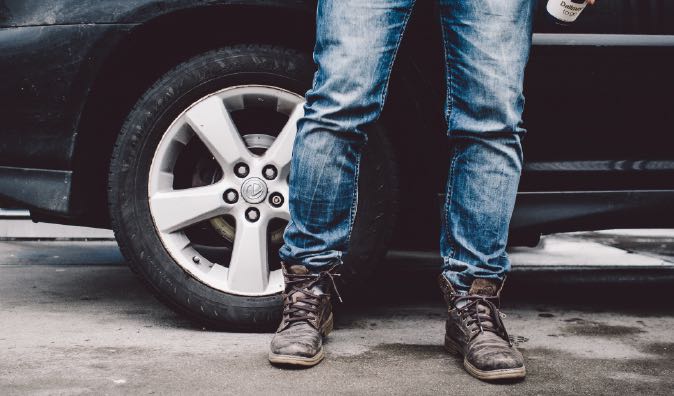 Top Mobile Mechanics in Denver, Colorado
Wrench mobile mechanics proudly serve the entire Denver, Colorado, and Denver County area. We strive to employ the best, experienced mobile mechanics, so you can have your car repaired without stepping foot in a shop. To book mobile mechanic, simply call us for an auto repair quote. Once the quote is accepted, our mechanics come to your home or office for the auto repair service. This way, you don't have to miss the Tri-State Swap Meet or the next Mecum auto auction to have your car fixed. We know your time is important, and we do everything in our power to make the auto repair process as easy as possible for you.
Why Choose a Mobile Mechanic?
The customers we have in Denver come to Wrench for all of their car repair and mechanic needs because our experienced mobile mechanics bring their equipment right to your home. We make sure that we screen the mechanics we have on staff so we know they have the expertise and experience that is necessary to deliver all of the services that we offer at Wrench. Just about any service that you need provided can be done at your home. This takes out the waiting in a long line and eliminates the unexpected wait time for your vehicle to be ready. And if you have a car that you would need otherwise towed to get repairs done, you won't have to incur another unnecessary fee. We come to you, ready to work with all the right tools and we make sure we get the job done right!
What to Expect from a Service Appointment
Wrench brings a customized service and care to all of their customers. We have a full line up of automotive service repairs and maintenance services that are available to our customers. When you inquire about auto repairs with us, we make sure to find out what services you are seeking. We have a great array of services that include transmission work, heating and cooling, brakes, electronics, engine work and so much more. You don't have to worry if what you need is offered; with Wrench you can rest assured that you can get the work that you need to be done accomplished at the location of your choice.
When you schedule an appointment, you're given an auto repair quote upfront. Once the quote is accepted, we send a mobile mechanic to you to complete the repairs. It's that simple. If you don't know what's wrong with your car, you can even schedule a diagnostic appointment. Once the mechanic determines the problem, our customer service team provides you with the repair estimate before work begins.
Get what you and your automobile need with ease and at the comforts of your home. Wrench will provide you with the professional work you are seeking and we are always here to help. Give us a call so you can schedule your appointment with a time that is good for you. Alternatively, you can book an appointment online at wrench.com or email us at hello@wrench.com
---
---
---
Auto Repairs for Popular Vehicles