Get Auto Repairs in Detroit, Michigan From Our Mobile Mechanics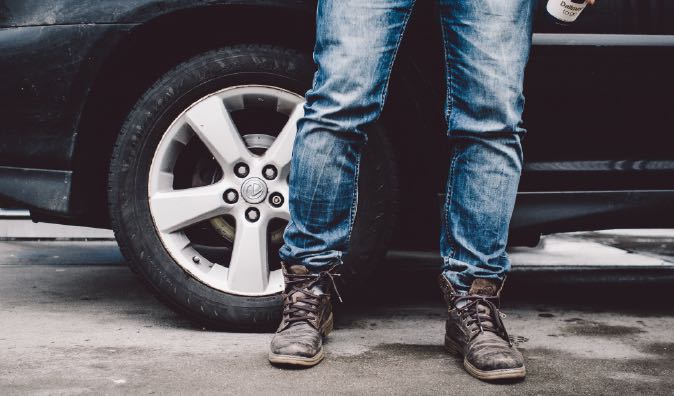 Top Mobile Mechanics in Detroit, MI
Residents and car owners in Detroit, Michigan or anywhere else in the greater Wayne County area are in luck when it comes to auto repair services. Wrench's skilled mobile mechanics will satisfy all of your reparative needs at any convenient location you choose. Booking an appointment with us is very simple, all you need to do is get in contact with us! After we have gotten all the information we need, we will give you our affordable auto repair quote. With Wrench, you will always know exactly what we expect you to pay because we have absolutely no hidden fees. So don't put off that oil change any longer! We will make sure you get back on the road as soon as possible so you can enjoy your day at the Detroit Institute of Arts.
Why Choose a Mobile Mechanic
Mobile mechanics are making auto repairs easy, just like they should be. We are able to come to your location and perform an incredibly wide variety of services, anything from routine oil changes to brake repairs. Not only will we reduce your stress, but we will also save you time and money. You will be able to avoid any towing expenses because we bring the shop to you. We also won't required you to be present during the entire service. You will be able to do whatever you find important, whether that means you will spend your time working or just being with family. At Wrench, we carefully choose each mechanic we hire in our long hiring process that includes multiple background checks. We do this so we can be sure that our customers will be receiving nothing but the best quality service. So give Wrench a try and book your appointment today!
How to Schedule an Appointment with Wrench
You can book your appointment with us in two ways. You can call our friendly team and answer a few questions, or you can give us that information by filling out the short survey on our website. You will need to give us the year, make, and model of your vehicle as well as what is not functioning properly. If you don't know exactly what is wrong with your car, don't stress! We also offer diagnostic services where our mechanic would come to take a look and find the problem for you. Our mobile mechanic will also figure out the most effective way to solve the issue. Once we know which parts and services your vehicle will be needing, we will give you our affordable auto repair quote. After all that, you will be able to choose a good date and location for your service appointment. We will fit right into your daily routine. It's that easy! Now you know convenient auto repairs are only one call away, so book your appointment with Wrench today!
What to Expect From a Service Appointment
The only thing you will need to do for your service appointment is be free at the start so you can give your keys to our mobile mechanic. Then our mechanic will begin the service and you will be able to do whatever you'd like. If you want to stay with our mechanic and ask all of your burning auto repair questions, you are more than welcome to do that. We also realized that time is precious and some people don't have that time to spare. If that is you, we won't make you stay. You'll be free to leave and do whatever you need to do. If you have us come to your office, you can use that time to get work done. If you have us come to your home, you can finish up some house chores or even spend time with your family. No matter what you do, your vehicle will be in the best hands. At Wrench, we treat our customers as if they were our very own. When the service is over, we will let you know via text message and our mobile mechanic will return your keys. We will make sure you get back on the road as soon as possible, so book your appointment now!
---
---
---
Auto Repairs for Popular Vehicles