Get Auto Repairs in Diamond Bar, California From Our Mobile Mechanics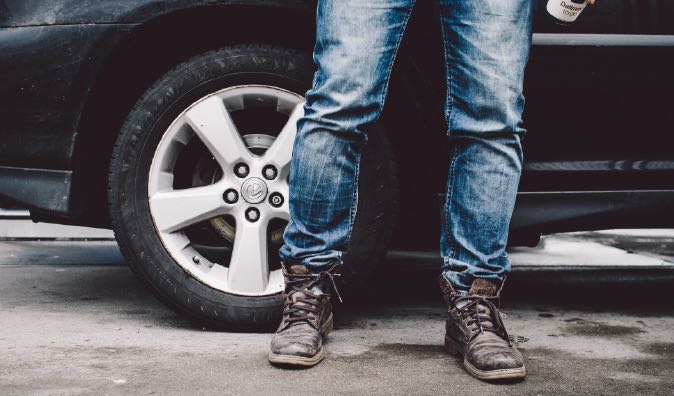 Top Mobile Mechanics in Diamond Bar, CA
Wrench is the place to call if you're looking for high-quality mobile mechanics in the Diamond Bar, CA area of Los Angeles County. There's no reason that you should have to sit around and wait at an automotive shop when you want to get back to the things that you and your family enjoy. With Wrench, you can simply give us a call for an auto repair quote and we'll send a mobile mechanic out when it's convenient for you. Then you can head right back to the Diamond Bar Car Show, or any of your other favorite events. If you book a mobile mechanic for an auto repair or routine maintenance we can help you get wherever you want to go.
Why Choose a Mobile Mechanic
So what is it about a mobile mechanic that is going to be great for you and your family? Well, the number one thing that our customers love is the convenience. You give us a call and we come to you, which means you can get things done while we're working on your vehicle. Another thing we offer is experienced mechanics who know what they're doing and can get your vehicle fixed up in no time, no matter what it needs.
Our mechanics are ready to get started on routine maintenance and tune-ups but they're also more than prepared to take on bigger jobs like engines and even brakes. When one of our mechanics comes to you they bring everything they need to get the job done and they make sure it's done right so you can get back to the things you want to do.
What to Expect from a Service Appointment
When you schedule a service appointment you should expect nothing but the best. That's because everyone on our team is experienced and trained to provide you with just what you're looking for. When you call we ask you what's wrong with your vehicle. Once we know what the problem is we can give you a quote and schedule an appointment for someone to come out and take care of whatever is going on with your vehicle. If you aren't sure what's wrong we can send someone out to run a diagnostic test. Once the test is complete we'll be able to give you a quote and then you can set up a new appointment to get everything taken care of.
If you're looking for a way to get your car back up and running you're definitely going to want to call Wrench to get the mobile mechanic that you need. Whether it's a minor fix or something major you're going to have no problem getting back on the road right away.
Just give us a call and we'll schedule your appointment right away and get someone there to take care of your car. You can even schedule your appointment online if you prefer. Get your vehicle repaired when you need it so you and your family can get back to what you want to do.
---
---
---
Auto Repairs for Popular Vehicles