Get Auto Repairs in Dixon, California From Our Mobile Mechanics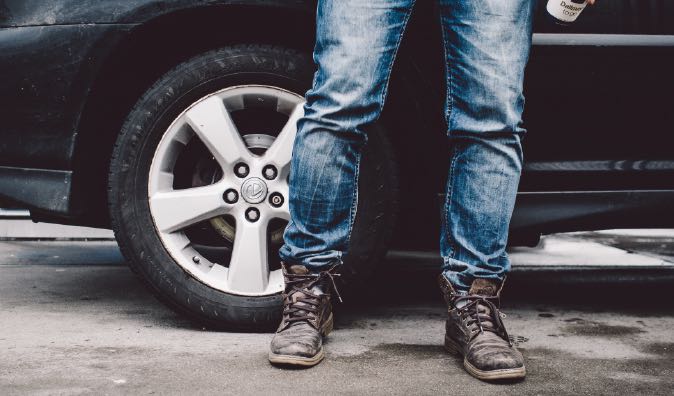 Top Mobile Mechanics in Dixon, CA
If you find yourself in your broken-down car in Dixon, California or anywhere else in Solano County, give Wrench's mobile mechanics a call. We will save you time, money and stress with our extremely convenient Mobile Mechanic and Auto Repair service. You can give us a call today to get your auto repair quote. We will stand by our quote and it will be affordable and completely transparent. We have no hidden fees so you will know exactly what you'll be paying us. To book one of our skilled mobile mechanics, you can either give us a call or fill out our short online form. We will do everything in our power to get you back on the road as efficiently as possible so you can spend your days off spending time with your family at Hall Memorial Park rather than wasting it at the car shop.
Why Choose a Mobile Mechanic
We will save you time because we will deliver our services to any convenient location. During the time of your service, you'll be able to spend that time doing whatever you need or want to do. If we come to your office, you can get work done. If we come to your home, you can relax and watch a movie or spend time with your family. Every moment counts and we know that you would much rather use your time doing what matters the most to you. We will save you money since you won't have to hire a tow truck to transport your busted vehicle to the shop, we will bring the shop to you. Wrench's mechanics are the top mobile mechanics because of our intensive hiring process that includes many background checks. We want to make sure that our customers will be receiving nothing but the best service.
How to Schedule an Appointment with Wrench
Scheduling an appointment with us is easy! All you need to do is contact us by giving our team a call or by filling out the form on our website. You should expect to let us know what type of vehicle you have. If you are able to tell us what the problem is, then we'll be able to give you a quote right away. However if you don't know what's wrong, we can arrange a diagnostic appointment first. For that service, a mechanic will come out and take a look at your car. They will let us know which parts and services you'll be needing and, with that information, we will calculate your quote. Once you know what you'll be paying us, you will be able to choose a date and location for your service appointment. Then we will match you up with one of our local mobile mechanics and they will show up to your location prepared to complete the service as efficiently as possible.
What to Expect From a Service Appointment
The only thing you will need to do for your service appointment is give your car keys to our mobile mechanic so that can begin their work. Once that happens, they will start diligently working on getting your car up and running. You will be able to do whatever you would like, whether you'd rather stay and watch our mechanic or leave and spend your time more efficiently. If you wish to leave, your can be confident in us because, at Wrench, we treat our customers cars with the same respect as we would with our very own. When our mechanic is finished, we will notify you in a text and they will return your keys. So book an appointment with us today and you'll be back on the road before you know it!
---
---
---
Auto Repairs for Popular Vehicles