Get Auto Repairs in Dothan, Alabama From Our Mobile Mechanics
Coming Soon To Dothan, Alabama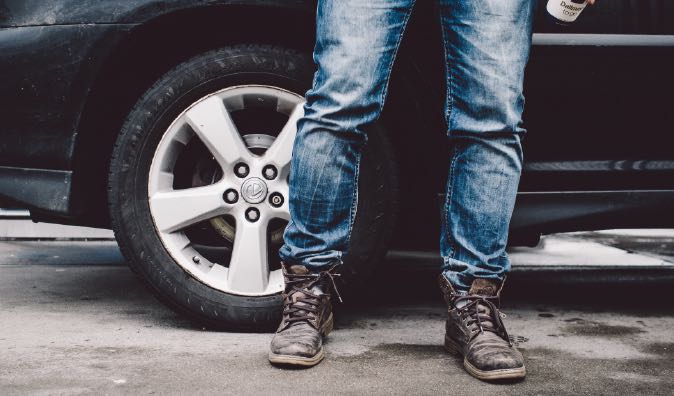 Top Mobile Mechanics in Dothan, AL
Wrench has spent decades in the business of automotive service, repair, and modification. This fact alone accounts for the level of expertise we possess. We're a renowned name in Dothan, Alabama and surrounding Houston, Dale and Henry counties well reputed for our quality of service and quick repairs. Our services are cost effective and work with a majority of automotive providers. We have a trained and professional team of mobile mechanics and technicians who value your time like you do. That's why we carry out fast diagnosis, quick repairs, and lightning fast delivery at your preferred place and time. We can guarantee you one thing among others - complete peace of mind.
Why Choose a Mobile Mechanic
Wrench is one stop junction for car repair and automotive servicing at your doorstep. With years of experience in the field of automotive care, we're committed to delivering the best service and unmatched customer satisfaction. Over the years we've earned the valuable trust of clients all over Alabama with our flawless and fast service. Be it a hefty repair work or just an oil change, we're quick to act and try to resolve the issue in the least possible time.
How to Schedule an Appointment with Wrench
To get an appointment, you can contact us by giving us a call or by filling out the short form we have on our website. We will ask what problem you are experiencing with your car or truck. If you do not know, we offer diagnostic services where we would send one of our mechanics to come out and identify the issue. This is important because we calculate your quote based on what parts and services you need. Once we have all the information and have calculated your quote, you will have the option of choosing a date and location for your service appointment. At that point, we will match you up with a local mechanic that's the most qualified to perform your service. Then you will meet with our mechanic and give them the keys to your vehicle so they can begin working. That's when you will be free to leave if you want to. If you'd rather stay and ask questions, you're more than welcome to do that too. If you do chose to leave, our mechanic will take very good care of your car. We promise to treat it with the same respect as we would with our own. After the service has been finished, you will be notified in a text. Our mechanic will then clean the area and return your keys. All you have to do is get in contact with us and we will get you back on the road in fastest time possible.
What to Expect From a Service Appointment
Out mobile mechanics are experienced under the hood of most makes and models of vehicle. We specialize not just in repairs and services but also aftermarket installations for a comprehensive approach to automotive care. We use only the genuine, authentic parts in our repairs to give you the satisfaction of a company repair. The moment you call us to work on your vehicle, your car will be in good hands. We carry out diagnostics in no time, giving you the peace of mind that your car is with the right mobile mechanic. Give us a call and we will match you up with a qualified mechanic so we can get you back on the road very soon.
---
---
---
Auto Repairs for Popular Vehicles