Get Auto Repairs in Downers Grove, Illinois From Our Mobile Mechanics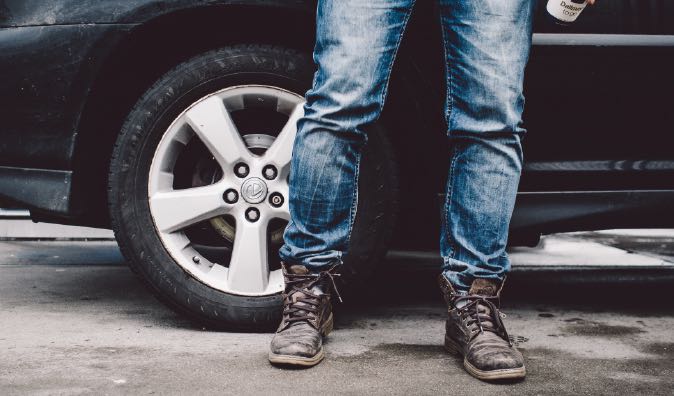 Top Mobile Mechanics in Downers Grove, IL
Wrench's mobile mechanics can perform all of your auto repair needs wherever you find convenient in Downers Grove, Illinois. We can go anywhere from your office to your school or even your own home. We will bring all the tools and parts needed in order to get your vehicle functioning at its best as soon as possible in DuPage County. While we service your car or truck, you will have the freedom of spending your time as you wish. You don't have to stay and wait unless you want to. If you call to book an appointment today, we will offer our affordable auto repair quote that is always completely transparent. With us, you won't have to worry about any hidden fees because we stand by our quote. We are dedicated to improving the auto repair industry with extraordinary customer service and convenient, high-quality repairs.
Why Choose a Mobile Mechanic
Mobile mechanics are a great option for everybody. Whether you are a busy parent, university student, or employee of the next up and coming company, Wrench can help you when it comes to auto repair services. We bring convenience into the auto repair industry so you won't need to keep putting off that maintenance appointment. With mobile mechanics, you can get your oil changed right in your driveway. Not only will we save you precious time, but we will save you money and stress as well. Since you won't need to find a tow truck to get your car to the shop, you'll be saving the money that you would be spending on towing expenses. At Wrench, we only hire the best mechanics so we can ensure that our customers will be receiving the best quality service. Every mechanic is extremely passionate about the auto repair industry and has plenty of experience so we will be able to get your car back on the road as soon as possible.
How to Schedule an Appointment with Wrench
When you get in touch, just let us know what you need. We give you an auto repair quote right up front, so there are no surprises. If you're not sure what the problem is, that's not a problem, either. We will find out what the problem is during a diagnostic appointment. While the mechanic is working on your car, you can feel free to do whatever you please. Wrench mechanics will treat your car with utmost care and respect.
What to Expect From a Service Appointment
We purposefully make the service process as simple as possible for our customers. That's why all we need you to do is be able to give your car keys to our mechanic so they can begin working. Once they have the keys, they'll be able to handle everything so you'll be free to leave. Throughout the duration of the service, you'll be able to go on with your day as usual and we will notify you in a text message when the job is finished. Then our mobile mechanic will bring your car keys back to you and you'll be free to take your vehicle out for a spin. Pick up your phone and give our team a call so you can get back on the road and stay there!
---
---
---
Auto Repairs for Popular Vehicles