Get Auto Repairs in Downey, California From Our Mobile Mechanics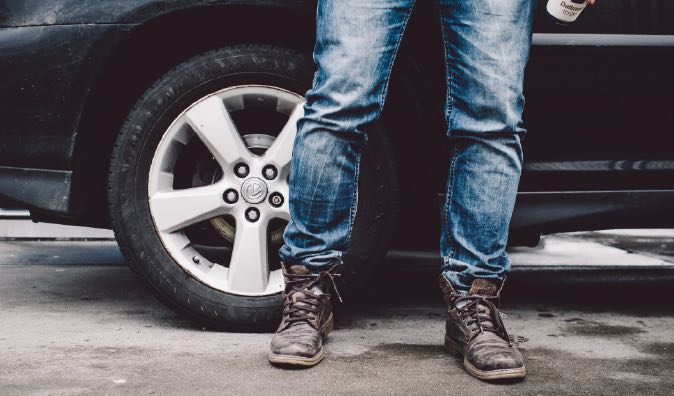 Top Mobile Mechanics in Downey, CA
At Wrench, we offer you mobile mechanics that can help you with your auto repair needs in the Downey, Los Angeles County, California. Wrench is a full-service operation offering everything from oil changes and tune-ups to brake jobs and no-starts. No job is too big for us! Get a fast auto repair quote and book a mobile mechanic for your auto repair needs. You can book an appointment on our website or by giving us a call. There is no need to wait in long lines at a dealership when our expert mechanics can come straight to your door. We have the expertise and experience to tackle any auto repair problem you may encounter.
While you wait for your car to be fixed from the convenience of your couch, plan your visit to the LA Auto Show to brush elbows with some of the coolest cars around. Los Angeles boasts a huge array of fun car activities for the whole family.
Why Choose a Mobile Mechanic?
No one likes to wait around at a dealership and be inconvenienced by the long wait times. Choosing a mobile mechanic from Wrench helps to alleviate the wait times and the crazy pricing present at dealerships. Our mechanics come to you and offer full-service work for your automobiles. You can have food delivered directly to your door, so why not mechanics? Our experts will help to fix any of the problems you may encounter with your automobile. Auto repairs don't have to be an inconvenience, with a mobile repair mechanic you can have the ease and efficiency of a customized service delivered directly to you.
If you live in Downey or anywhere else in Los Angeles County, you can count on Wrench to fix your vehicle with expert precision. We offer a wide range of services from heating and cooling to engine work and our prices are affordable, unlike the prices at most dealerships. People choose Wrench in the Los Angeles and Orange County areas because we are reliable and affordable. No more long lines at the dealership, we come to you at no additional cost.
What to Expect from a Service Appointment
Each customer gets specialized care for their vehicle. Whether that is a brake inspection or a diagnostic appointment, we customize for our clients. Our experts can provide a quote and work on your vehicle efficiently while you are able to relax in the comfort of your own home. Your vehicle is going to be treated as though it were ours. Get a tune-up for that long trip you have coming up or fix that brake light that hasn't quite been working correctly. If you don't know exactly what you want, we can book a diagnostic appointment for you to figure out what needs to be done.
Schedule an appointment today at a time that's convenient for you by giving us a call or logging on our website today. We can't wait to meet you and provide the full-service repair you need!
---
---
---
Auto Repairs for Popular Vehicles