Get Auto Repairs in Duarte, California From Our Mobile Mechanics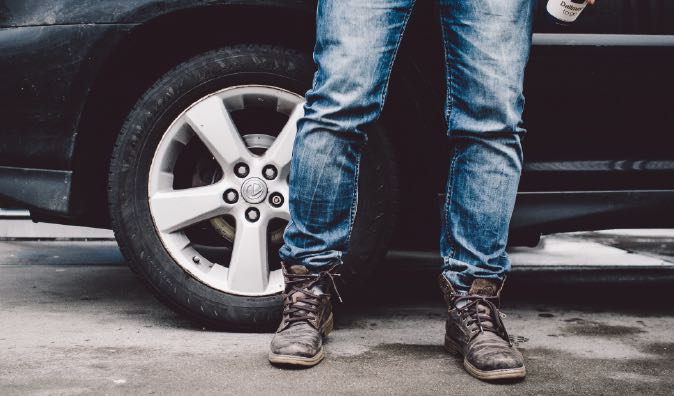 Top Mobile Mechanics in Duarte, CA
With auto repair services all too often becoming an exercise in exorbitant fees and time lost, many are turning to mobile mechanic services like Wrench in Duarte, California and the greater Los Angeles County area. There is nothing quite as frustrating as receiving a quote for repairs with a two-day estimated finish time, only to learn it's now going to take longer and cost more. With Wrench, you can book a mobile mechanic who is dispatched straight to your house to perform the necessary maintenance in a timely manner to get you back on the road as soon as possible. Better yet, you get an up-front auto repair quote for services rendered and the details needed to stay informed on your vehicle's repairs. Wrench auto mechanics are capable of servicing any make or model vehicle. Tune-ups and repairs are completed efficiently and expediently, so you can get to that game at the Staples Center or spend the day at the Wally Parks NHRA Motorsports Museum.
Why Hire a Mobile Mechanic?
Residents in Duarte select experienced mechanics from Wrench because our mechanics bring all the tools they need straight to your home. This means no time wasted before the job is even started. At Wrench, we thoroughly screen all of our mechanics, ensuring they are all experienced and capable of providing any and all services required. No more waiting at the repair shop or worrying about towing a stalled vehicle. Wrench mechanics arrive at your home fully equipped with the tools and expertise needed to get the job done at your convenience. Wrench mechanics treat your car like it's their own, giving it all the care you would expect while you wait in the comfort of your own home instead of in line at a mechanic shop.
What to Expect From a Service Appointment.
At Wrench, we offer full spectrum of repair services customized to your needs. Once you give us the details, we give you an up-front quote for all services needed. If you are unsure about the issues, you can make a diagnostic appointment to identify what auto repairs are required in order to get you back on the road.
Service Options
Wrench offers a large array of repair and maintenance services customized to fit your needs. These include simple repairs such as an oil change to more complicated services like replacing the ignition. Our mechanics safely dispose of any removed oil, filters, and parts. Even same-day service is possible for diagnostics and oil changes, and repairs happen at your convenience. Wrench even offers used car assessments, sending a mechanic out to evaluate your next used car purchase to protect you from any regrets about your investment. With Wrench, your vehicle and more importantly you as a customer are in safe, capable hands.
---
---
---
Auto Repairs for Popular Vehicles