Get Auto Repairs in Duluth, Minnesota From Our Mobile Mechanics
Coming Soon To Duluth, Minnesota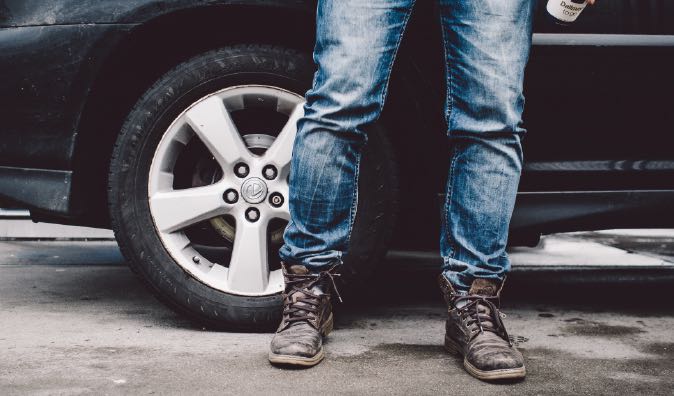 Top Mobile Mechanics in Duluth, MN
The exhaust system collects the harmful emissions released from your engine and directs them away from the vehicle. Exhaust system components work together to reduce the amount of pollutants expelled into the environment. Periodically checking these components for damage will help keep your exhaust system operating at maximum efficiency. At Wrench, we have experienced mobile mechanics who serve Duluth, Minnesota and surrounding Saint Louis County. You can forget about waiting in long lines at auto shops because our mobile mechanics make house calls. When you contact Wrench, you will get an estimate for the auto repair work you need. Book an appointment and Wrench mobile mechanics will come directly to your home or office and service your vehicle from your driveway or parking space.
Why Choose a Mobile Mechanic
Exhaust noise is usually a sign of car trouble, and should never be ignored. Blockages and plugged components can cause a loss of power and poor fuel economy. Leaks are often a result of internal corrosion, which is why close, routine inspection of your exhaust system is extremely important for overall car maintenance. Mounting components and gaskets will also be inspected and replaced as needed by Wrench mobile mechanic. During an exhaust service and inspection, all components, including the muffler, catalytic converter, manifold, downpipe, and exhaust pipes, are visually inspected for damage and tested for proper working order. Wrench services all different makes and models of cars and trucks.
How to Schedule an Appointment with Wrench
To schedule an appointment with one of our mobile mechanics, you have the option of either giving us a call or completing the document on our website. We will need to the make and model of your vehicle as well as the issue you are experiencing. However, if you don't know what's wrong, we can also provide diagnostic services. With that information, we will be able to calculate your auto repair quote. Then you will get to choose a date and location for your service appointment that you find convenient. We will match you up with a qualified mechanic in Minnesota and they will arrive to your location on time and prepared to handle any situation.
What to Expect From a Service Appointment
Wrench aims to provide excellent value for money to all car or truck owners. We always use high-quality parts to carry out our repairs, and our mechanics are highly trained. We even provide a warranty that covers you for 1 Year or 12,000 miles. For an estimate of how much you'll need to pay for this high level of service, please visit our services in brief or simply call one of our technicians.
---
---
---
Auto Repairs for Popular Vehicles