Get Auto Repairs in Durham, North Carolina From Our Mobile Mechanics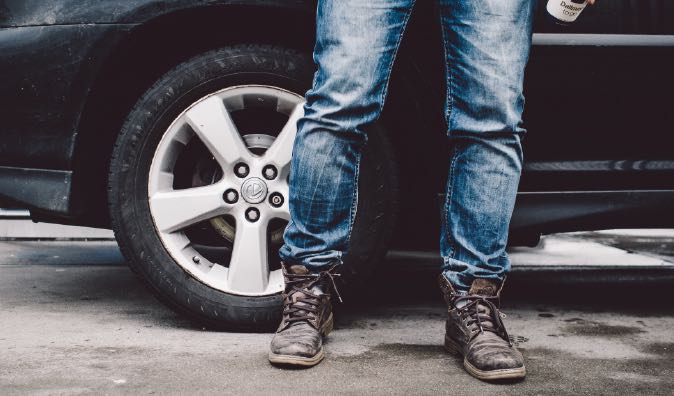 Top Mobile Mechanics in Durham, NC
At Wrench, our skilled mobile mechanics are servicing many makes and models of vehicles, including trucks and cars in Durham, North Carolina. Mobile mechanics give you many benefits such as saving you time, stress, and money by allowing you to drop the shop. We will bring everything you would get at the shop to your location. You select location of your choice for Wrench Mobile Mechanic services, anywhere from your home to your work in Fresno County. While we are servicing your car, you can get work done or enjoy at Eno River State Park or simply glance at beautiful Duke Garden. All you need to do is book an appointment by calling our customer service team or getting a free quote on our website.
Why Choose a Mobile Mechanic
Our Durham County customers call Wrench when they need auto repair care because they know that we're timely, proficient and easy to work with. In fact, all of our mobile mechanics will arrive with the diagnostic and repair tools they need to get the job done - no unpleasant surprises, just results and a car that's ready to hit the road in no time. We understand how frustrating it can be when you're faced with a car issue that requires towing - so sidestep the stress and use the mobile car repair service that many Durham car owners rely on to get the job done: call Wrench.
How to Schedule an Appointment with Wrench
Wrench mobile mechanics can provide a wide range of auto repair and replacement services to help car owners get their cars back in the best condition. For instance, they can help inspect the braking system for safety issues, provide the routine maintenance needed to ensure the best performance, and either repair or replace damaged parts. Contact us and tell us what services you need and we'll send you a fixed quote. With us, you won't have to worry about any hidden fees because what you see is what you will be paying. We focus on no hassle pricing and convenience. The price we quote you is the price we charge. And before you know it, your car will be up and running again, right in time for you to take a trip to the Greensboro Science Center.
What to Expect From a Service Appointment
When you call Wrench for an auto repair service, you'll receive a customized experience where the focus is on taking what's wrong with your car and making it right. Our skilled mechanics can tackle repair jobs of all sizes. Our mobile mechanics will already be aware of the problems with your car when they arrive at your home or office for the repair. We'll ensure that you clearly understand everything we're doing to your car in order to fix it and get you back on the road quickly and efficiently. Every step will be taken to make sure that your repair job goes smoothly, and we'll never pressure you to make unnecessary repairs.
---
---
---
Auto Repairs for Popular Vehicles