Get Auto Repairs in East Cleveland, Ohio From Our Mobile Mechanics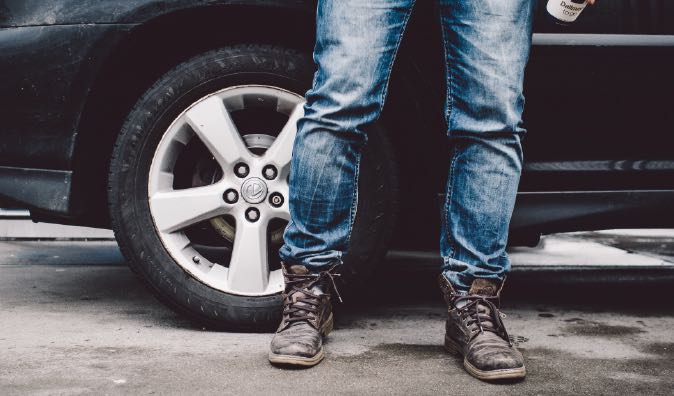 Top Mobile Mechanics in East Cleveland, OH
If you are living in the East Cleveland area and are in need of a new mechanic, you have come to the right place. Wrench is a full service auto repair shop without the shop! Our certified mobile mechanics can come repair your car anywhere in East Cleveland as long as you tell them where to be and when to be there. Whether that is in your driveway at home or in the parking lot at your office, Wrench can make it happen. You do not want to get stuck with a broken down car in East Cleveland with no way to get it to a repair shop, so book an appointment with Wrench today if you have found yourself in a similar situation. Getting your car fixed can be stressful and time consuming but it is also extremely important for your safety and the safety of everyone else on the road, which is why Wrench is the perfect solution. Schedule an appointment with Wrench in East Cleveland today and we will have your car back on the road in no time.
Why Choose a Mobile Mechanic in East Cleveland, OH
If you hire a Wrench mobile mechanic in East Cleveland, Ohio, we can promise great service, high-quality work, and top-notch convenience. Since our mechanics can come anywhere in East Cleveland, you will not have to worry about using a tow truck to get your car to the repair shop. Mobile mechanics are great if you have a busy schedule and do not want to be burdened with taking your car to the shop and waiting around for it to get fixed. With Wrench, the mechanic comes to you, giving you time and energy to dedicate to things other than auto repair. We remove the hassle of car ownership, so that it does not feel like a chore that you are constantly having to make time for. Wrench gives you the freedom to make plans while your car is being repaired, instead of having to sit in a stuffy waiting room just for the auto shop to tell you it is going to take three hours longer than you anticipated. Instead, you will have the flexibility to exercise or get caught up on emails from the comfort of your own home, knowing that one of our certified mechanics is giving your car the best possible treatment. Schedule an appointment with a mobile mechanic in East Cleveland, Ohio today; you will not be disappointed!
How to Schedule an Appointment with Wrench
Scheduling an appointment with a Wrench mobile mechanic in East Cleveland is easier than ever! Simply log onto the Wrench website or app and create an account if you have not already so that we can learn a little more about you. This mainly includes the year, make, and model of your car so the mechanic knows what they will be dealing with. The scheduling process will prompt you with questions about your car and the type of service you are looking for before it lets you choose the date, time, and location of your appointment. If you do not know what is wrong with your car or what kind of service you are looking for, this is an easy fix! You can speak to one of our customer service representatives who will ask you more questions about your car and the problems it is having to try to figure out what the cause may be. Alternatively, you can schedule a diagnostic appointment with a Wrench mechanic, who will come out to East Cleveland and have a look at your car to determine the issue your car is having. The mechanic will return for a follow up appointment with the tools and parts they need to get your car running like new! The entire process from start to finish is extremely easy, so book your appointment today!
What to Expect From a Service Appointment
If you have never used Wrench before, or any mobile mechanic for that matter, do not worry at all! Our process is very simple and the customer is given autonomy over the majority of it. Once you have chosen the date, time, and location of your appointment, we will do the rest! Our mobile mechanic will arrive promptly at the appointment time to your preferred location in East Cleveland, Ohio with all of the tools and equipment they need. All that we ask of you is to provide the mechanic with the keys to your vehicle once they have arrived on site, and then you are free to do whatever you want for the rest of the appointment! The mechanic will notify you as soon as they are done so that you can get back on the road, and then we will be off to help our next customer. It's that easy! Do not put off auto repair, and choose Wrench for the most convenient, high-quality work in the industry.
---
---
---
Auto Repairs for Popular Vehicles