Get Auto Repairs in East Orange, New Jersey From Our Mobile Mechanics
Coming Soon To East Orange, New Jersey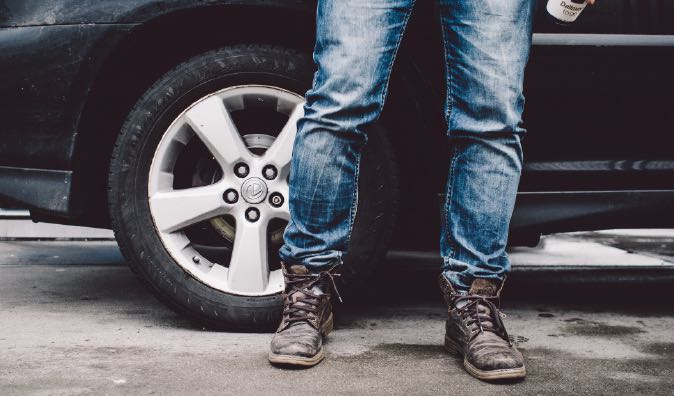 Top Mobile Mechanics in East Orange, NJ
Wrench's mobile mechanics are now providing our convenient auto repair services to our clients in East Orange, New Jersey and the encompassing Essex County. Our highly skilled mechanics will perform all of your auto repair needs wherever you need us. You could choose to have us come anywhere from your office to your home. When you want to book an appointment with one of our mobile mechanics, you have the option of either contacting us by phone call or by filling out our form online. After that, we will give you our affordable auto repair quote. We promise to give you a transparent quote with absolutely no hidden fees. We will get your vehicle running as quickly as we can so you can head over to Branch Brook Park or any of your other favorite destinations.
Why Choose a Mobile Mechanic
With New Jersey's increasing traffic density, your safety on the road is our first and foremost concern. That is why our mechanics are equipped with market-leading technology and high-tech materials, ensuring that your vehicle is returned with the same integrity as when it first left the dealer. Our mobile mechanics are among the best around and we can prove that through our extremely long and selective hiring process with multiple background checks. Each mechanic is very dedicated to the auto repair industry and has plenty of experience, so no matter what the problem is, we got you covered!
How to Schedule an Appointment with Wrench
The process is super simple for you. When you get ahold of us, we will ask you to describe what is wrong with your vehicle. We offer diagnostic consultations if you are unable to identify the problem. Once we have that information, we will be able to calculate your auto repair quote. After you've been informed about how much you should expect to pay, you will choose a convenient date and location for your service appointment. We will select a local mechanic that has the skills to complete your service with ease and efficiency. The mechanic will arrive promptly and ready to handle any situation. Please don't forget to share your service experience with us on Facebook or Instagram!
What to Expect From a Service Appointment
With our own uniquely designed car repair service and fully experienced detailing team on hand each day, we will return your vehicle looking and smelling as good as new. We are advocates for green energy and are proud to endorse environmental awareness in our centres. Examples of our commitment to Mother Nature include eco - friendly preparation areas and mixing bays, waterborne paint technology, cardboard, paper and scrap metal recycling and energy efficient practices. So book an appointment with us today and you'll be back on the road before you know it.
---
---
---
Auto Repairs for Popular Vehicles