Get Auto Repairs in Edgewood, Washington, DC From Our Mobile Mechanics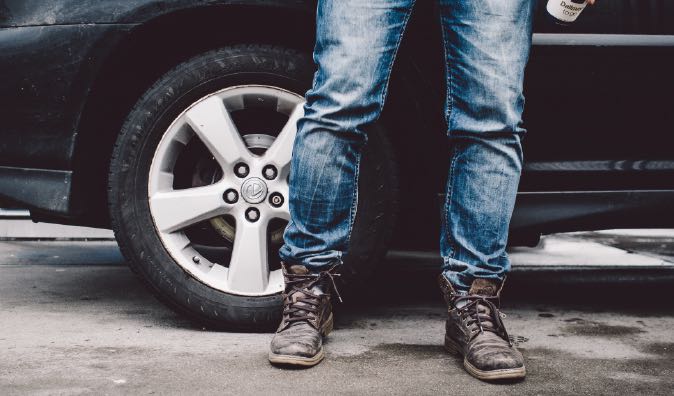 Top Mobile Mechanics in Edgewood, DC
If you are located in Edgewood, Washington DC, and are looking for a quick and convenient way to get your car repaired, Wrench's mobile mechanics are the answer to all of your automotive problems! Getting a tire rotation or an oil change has never been easier. Wrench will bring the auto repair shop right to your home or office so you don't have to deal with any unnecessary towing fees or wasted time. During our service, you won't be required to stick around because we know that people are busy. You will be able to spend your time watching TV in the comfort of your own home or even spend your time working in your office. No matter what your heart desires, you can do that when you book an appointment with our mobile mechanics in Edgewood, Washington DC. Don't put off your auto repair any longer and book an appointment with Wrench today!
Why Choose a Mobile Mechanic in Edgewood, DC
There are so many reasons why hiring a mobile mechanic will benefit you! Our mobile mechanics will save you time, money, and stress by delivering our services and peace of mind right to you. Forget about the days you have wasted at a traditional auto repair shop because we bring the shop to you. While you spend your time doing whatever makes you happy, our mobile mechanics will be putting their experience and knowledge to work. We provide a variety of auto repair and maintenance services like alternator and battery replacements, tire rotations, oil changes, and more! With the ability to relax in a place that gives you joy and comfort like your home in Edgewood, Washington DC, auto repair services will become something you look forward to. If you'd like to jump into the future and book a convenient auto repair appointment with Wrench, log onto our mobile app or website right away.
How to Schedule an Appointment with Wrench
Once you log in, the booking process will be simple. If you already have an account with us, we will just need to know which vehicle requires an auto repair service and which services it needs. If you don't have an account with us just yet, we will need to know a little more about your vehicle such as the year, make, and model. Once we have all of that information, we will provide you with an auto repair quote which will include both a cost estimate and a time estimate. Then we will ask you to choose a date, time, and address in Edgewood, Washington Dc that works best for you. Many customers in Edgewood enjoy our services in their driveway or office parking lot. You can do the same thing, or think of another location that works for you! After that, we will match you up with one of our skilled mobile mechanics and send them out to your location on the given date. You will be able to go about your day with the peace of mind that you will be back on the road in Edgewood in no time!
What to Expect From a Service Appointment
Services from our mobile mechanics in Edgewood, Washington DC are super simple. We will send you a confirmation message after you book your appointment and our mobile mechanic will arrive to your preferred location on time. At the start of the service, we request that you be present at the service site just so our mobile mechanic can get the key to your car. After we get the key and begin working, you will be able to leave the location and we will let you when you need to return. Our mobile mechanic has plenty of experience in the field, so they will be able to tackle any obstacles that may arise. When the service is completed, we will let you know and return your keys so you can get on with the rest of your day. So go ahead and book an appointment with our mobile mechanics in Edgewood, Washington DC today!
---
---
---
Auto Repairs for Popular Vehicles