Get Auto Repairs in Edwardsville, Kansas From Our Mobile Mechanics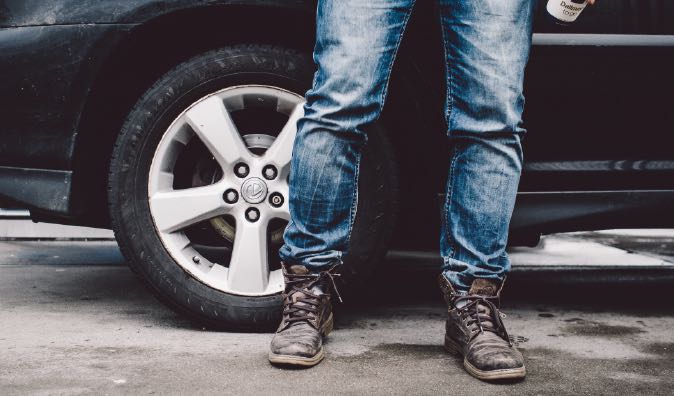 Top Mobile Mechanics in Edwardsville, KS
If you are a proud car owner living or working in Edwardsville, Kansas, or anywhere else in Wyandotte County, book an appointment with Wrench's mobile mechanics to get the most convenient and efficient auto repair solution possible. Our mobile mechanics will deliver our services to your preferred location in Edwardsville, Kansas so you can spend your time more productively. Some of our customers have enjoyed spending their time in the comfort of their own home in Edwardsville or at their office so they can finish up an important presentation. We will get your car back on the road in no time. Book an appointment with our mobile mechanics servicing the Kansas City metropolitan area today!
Wyandotte County, Kansas
Why Choose a Mobile Mechanic in Edwardsville, KS
Mobile mechanics will be beneficial to you, no matter what you decide to do with your time. We offer hundreds of auto repair and maintenance services and you will be able to rely on us to get your car up and running while you do what matters most. You can have our skilled technicians come to your home to service your vehicle. In the meantime, you can relax with a really good Netflix show, get some exercise with an at-home workout, or even cook up a delicious meal! Rather than wasting hours of your precious time at the auto repair shop, Wrench will bring the shop to you without sacrificing the service quality. To ensure that every single auto repair and maintenance service with Wrench in Edwardsville, Kansas is up to our standards, we have a long hiring process in place so that we can be very selective with the mobile mechanics we hire for our Kansas City team. Our hiring process for our mobile mechanics includes a variety of in-depth interviews, performance evaluations, and background checks. Once we get a holistic view of the candidate, we decide whether or not to add them to our team. All of our mobile mechanics are passionate about the automotive industry and have a genuine desire to make it better. We also make sure that our mobile mechanics have many years of prior experience to ensure that they can provide all of the services Wrench has to offer. See how awesome our mobile mechanics are by booking an appointment in Edwardsville, Kansas today.
How to Schedule an Appointment with Wrench
Auto repair appointments with Wrench's mobile mechanics in Edwardsville, Kansas are easy to schedule, especially if you have an account with us because we will be able to save your vehicle's information. Whether you have an account with us or not, booking your appointment in Edwardsville will only take a few minutes of your time. If you don't have an account yet, we will need to know the year, make, and model of your car. Then we will need to know which services you need. You can browse our website to see all of the services available, or you could book a diagnostic appointment and our mobile mechanic will determine the issue and work with you to find the best plan of action. After all of that, you will select a date, time, and place in Edwardsville, Kansas for your auto repair appointment. You will receive a confirmation email and our mobile mechanic will arrive shortly!
What to Expect From a Service Appointment
No matter where you are in Edwardsville, Kansas, our mobile mechanic will arrive on time and excited to work on your vehicle. As our customer, we want to make this the easiest service possible so all you have to do is be available at the start and end of the service. You will be able to briefly chat with our mobile mechanic and we will transfer your car keys. As soon as our mobile mechanic arrives, they will begin working on your car so you can get back on the road as soon as possible. During the service, you will be able to stay or go elsewhere. All we ask is that you stay close to the service site in Edwardsville, Kansas so that our mobile mechanic can return your keys when they are finished. At the end of the service, the area will be clean and your car will be back in good condition. Reach out to us if you have any questions or concerns regarding your convenient auto repair appointment in Edwardsville, Kansas.
---
---
---
Auto Repairs for Popular Vehicles