Get Auto Repairs in El Paso, Texas From Our Mobile Mechanics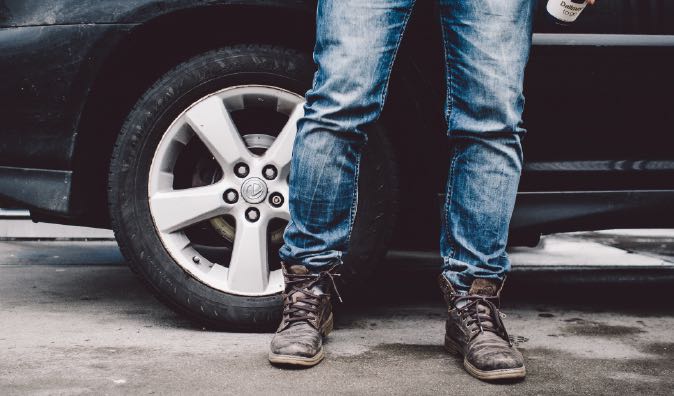 Top Mobile Mechanics in El Paso, TX
If you are in El Paso County or the surrounding Horizon City, Fort Bliss, San Elizario, and other suburbs in Texas, you can receive Wrench's incredibly convenient auto repair services! We understand that your vehicle is a major investment, that's why we care for each vehicle as if it were our own. Our mechanics are certified technicians and use the latest automotive technology to handle major and minor auto repairs on both domestic and import vehicles. Supported by up-to-date diagnostic and computer equipment, as well as access to the most current repair information and repair databases available, our technicians are able to handle all diagnostic services in the business. So, call today or schedule your appointment online and let Wrench's mobile mechanics take care of all your auto servicing needs!
Why Choose a Mobile Mechanic
After several years in the industry, one thing that our team has learned is that auto problems are as unique and varied as the drivers who experience them. Fortunately, the extensive experience we have gained in mobile auto service means that the knowledgeable network of auto experts at Wrench are willing to accommodate almost all automotive problems you might have in El Paso, Texas. We come to you where your car has broken down, whether it be at your workplace, home, or elsewhere.
Count on Wrench in the Sun City to arrive in no time and fix your car problem. Our mobile auto care services can fix an array of a mechanical problem that your car might have. This is the beauty and benefit of picking Wrench El Paso, Texas services as your preferred mobile auto care specialist.
How to Schedule an Appointment with Wrench
When you reach us by phone or online to book a mobile mechanic and auto repair appointment, you'll interact with a professional team who will be ready to answer all your questions without delay around Downtown and central El Paso. After approving your auto repair quote, a team of expert mobile mechanics will be sent to your location, wherever that may be, and have the car fixed in the shortest time possible. If you don't know the problem with your car, we'll start with a diagnostic appointment followed by a quote from Wrench. If you approve the price, we'll then send a team fully packed with not only the tools but also the unmatched knowledge to get your automobile back to normal functioning as quick and safe as possible.
What to Expect From a Service Appointment
At Wrench, we believe that one of the best ways that can enable you to get back on the road as soon as possible is serving you on the same day when you contact us. Our excellent service, and proactive preventative service, are all part of how we do more for you. Our experienced technicians are willing to come to you at any place you might need mobile auto care. Give us a call or visit us online today, and you can have your car problems in El Paso, Texas promptly fixed.
Wrench Comes to Your Neighborhood
---
---
---
Auto Repairs for Popular Vehicles