Get Auto Repairs in El Segundo, California From Our Mobile Mechanics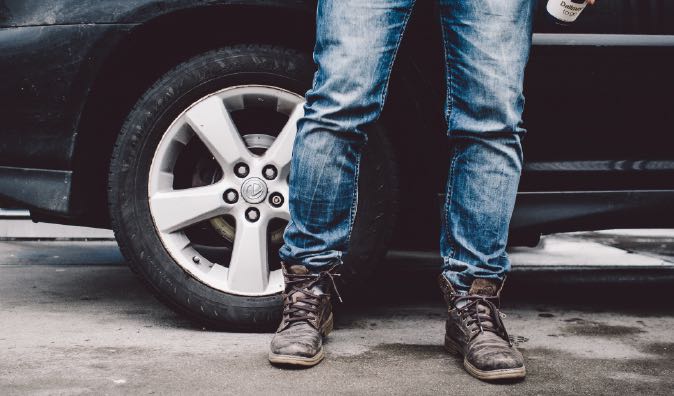 Top Mobile Mechanics in El Segundo, CA
Downtown El Segundo, CA and the greater Los Angeles County area are some great places to find mobile mechanics to take care of anything that might be happening with your vehicle. When you book a mobile mechanic, you want someone who knows what they're doing when it comes to auto repair, and Wrench is the place to do that. Wrench hires quality, experienced mechanics to work for them and for you. Call us to get an auto repair quote, and before you know it you're going to be heading back to the Downtown El Segundo Car Show.
Why Choose a Mobile Mechanic
No one wants to spend a whole lot of time working on their vehicle or sitting at a repair shop while someone else works on their vehicle. That's where a mobile mechanic comes in. A mobile mechanic fixes your vehicle for you, so you don't have to. They come right to you, which keeps you out of the repair shop. Because you can get things taken care of at home or at work, you can do what you need to do without worrying about how you're going to pick up your car.
Need a routine tune-up or a major engine or transmission repair? Just let us know. Once you tell us what the problem is we can give you a quote — and you aren't going to pay anything more than what we agree on when you schedule your appointment. Next, we send someone over to meet you and get started on the repairs. If you don't know what's wrong with the vehicle, that's okay, too, because we can take care of diagnostic testing that lets us know what's going on and helps us get you a quote that you can count on.
What to Expect from a Service Appointment
Any appointment you schedule with us is going to be super easy. You just need to be there when we arrive and show us where the vehicle is that we'll be working on. We'll get started on the repair, and you get back to doing whatever you want to do rather than working on your vehicle. When we're done, we clean things up, and turn your car right back over to you.
You can count on Wrench mechanics, because we make sure they're experienced and skilled, able to provide you with the service you expect and need.
We're available for you anytime you need us, so give us a call to schedule your appointment, or check us out online. Before you know it you're going to be enjoying your time on the road again.
---
---
---
Auto Repairs for Popular Vehicles