Get Auto Repairs in Elgin, Illinois From Our Mobile Mechanics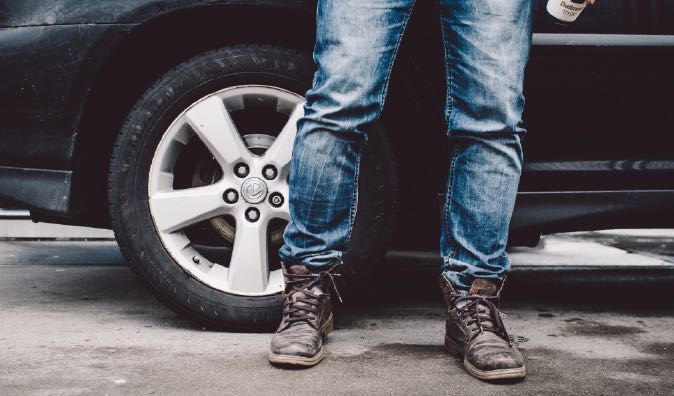 Top Mobile Mechanics in Elgin, IL
Wrench mobile mechanic offers one-stop auto repair and maintenance solution at your preferred time and place for every type of vehicle including cars, SUVs, trucks, vans, buses, and RVs in Elgin, Illinois. Whether you own one car for personal use or a fleet of company vehicles, we can help you maintain a manufacturer-recommended repair and inspection schedule to ensure high performance and keep avoidable expenses and repairs to a minimum in the Kane and Cook counties.
Why Choose a Mobile Mechanic
Perhaps the best advantage of working with Wrench mobile mechanic is the time you save because the mechanic comes to you. This means that you can focus on your usual business while your vehicle is taken care of. You skip the hassle of towing your car. You don't have to wait in line just to get served. When you contact Wrench, you enjoy the convenience of having an appointment at a time that works for you.
How to Schedule an Appointment with Wrench
When you give us a call to schedule a service appointment with one of our mobile mechanics, we will need to know what is wrong with your car in order to calculate your auto repair quote. However, if you are unsure what the problem is, we can arrange a diagnostic visit where we would send one of our mechanics out to take a look at your vehicle. They will identify the issue and let us know which parts and services you will be needing in order to get you and your car back on the road. Once we have given you our quote, you'll be able to pick a date and location for your service. We will match you up with a qualified mechanic and they'll arrive to your location on-time and ready to handle anything. After you give them the keys to your car, you will be able to leave if you wish. Our mechanic will take very good care of your vehicle so you won't have to worry. When the service has been completed, we will let you know in a text message and our mechanic will return your keys. Book an appointment today and you won't have to go to the auto shop ever again!
What to Expect From a Service Appointment
By following the tips given by our expert mechanic and the service intervals listed inside your owner's manual, you can guard against major repairs and unexpected failures. Proper vehicle maintenance can save you money in the long run, and improve your safety and the safety of your passengers, while neglecting suggested services at regular intervals will void vehicle and parts warranties. Stay on top of routine vehicle maintenance and call Wrench today or contact us online when your vehicle needs to be serviced by our professionals.
---
---
---
Auto Repairs for Popular Vehicles