Get Auto Repairs in Elizabeth, New Jersey From Our Mobile Mechanics
Coming Soon To Elizabeth, New Jersey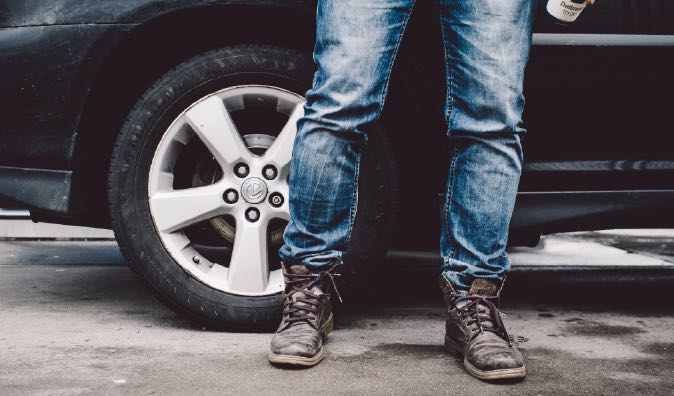 Top Mobile Mechanics in Elizabeth, NJ
Wrench's mobile mechanics can perform all of your auto repair needs for your car or truck in any convenient location in Elizabeth, New Jersey and surrounding Union County. Our mechanics are extremely experienced in the auto repair industry and are passionate about repairing vehicles. With us, you'll be able to drop the shop because we will bring the shop to you. We can go anywhere from your office to your school or even to your own home. While our mechanics are getting your car back to its optimal condition, you can spend your time doing whatever you want. If you'd like to stay and watch our mechanic, go for it. If you would rather go inside and watch a movie, that fine too. We want you to have the best auto repair experience you've ever had. So give us a call today and you won't have to go to the car shop ever again.
Why Choose a Mobile Mechanic
Times are changing… cars are changing. One of the biggest changes in today's automotive industry is the perception of a tune-up. Ask ten vehicle owners their definition of a tune-up and chances are there'll be ten different answers. The classic tune-up was once the heart of the automotive business and contrary to some beliefs; today's modern vehicles still need tune-ups to keep them performing at the most efficient levels. The tune-up was historically associated with the routine replacement of key ignition system parts like spark plugs and ignition points, along with some basic adjustments to help tune the engine. So don't let a broken down vehicle stop your plans. Just give Wrench a call and we will match you with one of our master mobile mechanics.
How to Schedule an Appointment with Wrench
If you would like a mobile mechanic to take a look at your car, all you need to do is get in touch with Wrench and let us know where you would like our mechanics to carry out the assessment. We are happy to work on your car in your driveway or in the parking lot of your place of work. Our technicians are able to fix most problems without taking your vehicle away, so you won't lose access to it or have to take time out of your day to pick it up in New Jersey. All Wrench mechanics pass background checks before we allow them to visit customers. We also vet them for reliability, which means you can be sure of getting a high-quality service from a friendly and trustworthy professional.
What to Expect From a Service Appointment
The service appointment will be super smooth for you because all you need to do is give your car keys to our mechanic so they can begin their work. At that point, you are free to leave and go do something that is more important to you. Your vehicle will be in amazing hand so you won't need to worry while you are gone. Our mechanics are experienced and prepared to handle any situation. They will take good care of your car as if it were their own. When the service has been completed, our mechanic will clean up the area and let you know that your cars ready to take you for a ride again.
---
---
---
Auto Repairs for Popular Vehicles