Get Auto Repairs in Elk Grove, California From Our Mobile Mechanics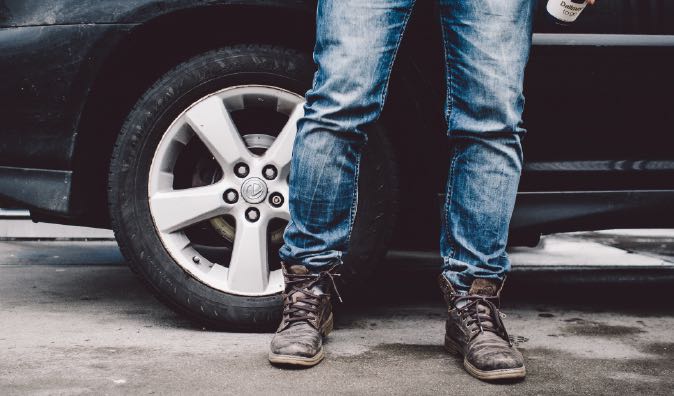 Top Mobile Mechanics in Elk Grove, CA
If you live in Elk Grove, California or the surrounding Sacramento County and are in need of a convenient, high quality auto repair service, whether it be an emergency or routine maintenance, hire one of Wrench's skilled mobile mechanics. To book an appointment with us, you can give us a quick call or fill out our online form. When you do that, we will offer our affordable and transparent auto repair quote. We have no hidden fees so you'll know exactly what you'll be paying. We are committed to giving our customers the best auto repair service with honesty and efficiency. Give us a call today and we'll get you back on the road as soon as possible so you can spend your days off at Century Laguna 16 Theater.
Why Choose a Mobile Mechanic
Mobile mechanics are a huge improvement in the auto repair industry. Not only will we save you time, but we will save you money and stress as well. Since we deliver out reparative service right to your location, you won't have to waste your money on any unnecessary towing fees. You also won't have to waste hours and hours sitting at the car shop when you could be using that time to get work done or even just relax after a long day. When we are performing your service, you will get to do whatever it is that you want or need to get done. If your car breaks down unexpectedly, don't stress, just call Wrench and we will send someone out to you and you'll be back on track before you know it.
How to Schedule an Appointment with Wrench
If you would like to book an appointment with one of our experienced mobile mechanics in your area, you can fill our the short survey on our website or give our team a quick call so we can get some information. We will need to know the make and model of your vehicle and the issues you are having with it. With that information we will calculate your quote. Once you know what to expect, you will be able to choose a convenient time and place for your auto repair service. We will match you up with one of our available local mobile mechanics and you won't need to worry about anything else because they will show up on-time and well-prepared so that can efficiently repair your vehicle.
What to Expect From a Service Appointment
The only thing we expect for you to do is be available to give your car keys to our mobile mechanic so they can begin their work. After that, you will be able to do whatever it is that you want to do. If you'd like to stay and watch, you are more than welcome to do that. If you choose to leave, you can rest assure knowing our mechanics are very experienced and will take great care of your car. When the service has been completed and your vehicle is back to its optimal condition, we will alert you in a text and our mechanic will return your keys. Our services are only one call away so don't hesitate and give Wrench a try today!
---
---
---
Auto Repairs for Popular Vehicles