Get Auto Repairs in Encinitas, California From Our Mobile Mechanics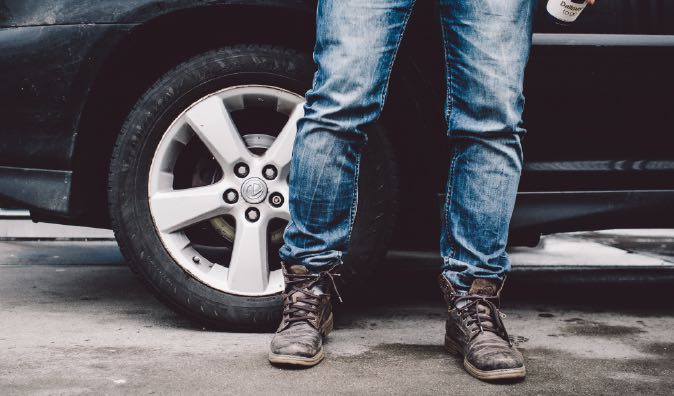 Top Mobile Mechanics in Encinitas, California
When you need experienced, qualified mobile mechanics in Encinitas, CA or the surrounding San Diego County area, count on Wrench to be there for you. We understand and embrace the long-standing car culture in Southern California and know that when it comes to auto repair, you value your vehicle as much as those who bought the first muscle cars off the assembly line. We'll give you an upfront auto repair quote that you can count on and will come do top-quality work whether you're parked in your driving or toiling away at work so you can spend the weekend at the beach.
Call and book a mobile mechanic from Wrench so you never miss another Classic Car Night in downtown Encinitas or worry about breaking down during a last-minute trip down the coast to watch the cars get muddy on the clay oval at San Diego's Barona Speedway. We service any make and model of vehicle with the love and expertise that we apply to our own cars.
Why Choose a Mobile Mechanic?
Nobody in Encinitas wants to miss work only to have to pay for car repairs after losing valuable work hours or precious time off. That's where the experienced mechanics at Wrench come in. We've carefully screened every mechanic that will work on your car, ensuring they have the knowledge and passion needed to get the job done right whether you need an oil change, a new carburetor, or a comprehensive diagnostic.
We don't consider any job to be too big or too small because we know when it comes to your car, all repairs are equally important. Let us take care of your car so you can spend your time dreaming about your next road trip in that beautiful Southern California climate.

What to Expect From a Service Appointment
What you see is what you get from Wrench. We'll ask what the problem is and give you a car repair quote. If you aren't sure what's wrong with your vehicle, just let us know. We set up diagnostic appointments so we can figure out exactly what the problem is and explain it to you. Our full lineup of maintenance and repair work is at your disposal, and we'll show up at your home or office with full equipment in tow and take care of everything while you finish that final project for work so you can hit the waves or spend time with your family.

Wrench Maintenance and Auto Repair Services>
Whether you're in Encinitas or one of the other car-loving San Diego County cities, you can rest easy knowing that expert mechanics are taking care of your vehicle. It doesn't matter if you need heating or cooling work, new brakes, or a thorough maintenance check before heading to the beach or on a longer drive north to wine country. Call Wrench or go to our website to schedule an appointment. We'll send a mobile mechanic at a time you select.
---
---
---
Auto Repairs for Popular Vehicles